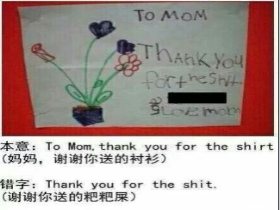 Random good picture Not show
(1) The division's finances are in top shape.
(2) Get your accounting in top shape.
(3) She is trying to get in top shape.
(4) We'll have to be in top shape to beat the Rossoneri.
(5) If you take the time to keep these in top shape, you will be viewed as a well established(Sentencedict.com ), put together individual who handles that they have with care.
(6) Andrey, at your age in order to be in top shape you should definitely do yoga.
(7) Here are some suggestions to keep your site in top shape.
(8) I'm not in top shape because I don't get to play that often, but I think I did well enough today.
(9) I won't eat over Christmas so I can get in top shape for the game!
(10) We are only concentrated on the preparation, trying to get in top shape physically and in the squad there are great quality players.
(11) Hiking is a terrific way to keep your body and mind in top shape, both now and for a lifetime.
(12) Reduced reliance on chemicals in agriculture is part of the solution, says Buchmann, since all animals need their immune systems in top shape to combat pathogens in their environment.
(13) They sustain a lot of injuries but these are athletes in top shape.
(14) S - Sleep: Get a good night's sleep. It will keep your mind and body in top shape.
(15) I'm pleased to meet you, Ben. So you're doing a great job. The division's finances are in top shape.
(16) You won't lose more weight by taking vitamin and mineral supplements, but you will get the proper balance of nutrients to keep you in top shape while you lose weight.
(17) Perhaps with a little more confidence and strength in my legs I will also be able to try shots from outside the area, but if I'm not in top shape I can't do that, I hope to try it next week.
(18) I saw that against Palermo when we had players out and we weren't in top shape but nevertheless there was plenty of will out there.
(19) After numerous injuries, Papadopulo can now relax: "The Filippinis have recovered, even if Emanuele isn't in top shape because of the flu he suffered, and above all Luciano Zauri will return;"
(20) Speedingthrough Dacca, Bangladesh, on foot should keep this rickshaw driver'slungs in top shape, but pollution is a heavy counterweight.
More similar words:
shipshape,
cup-shaped,
in the shape of,
stop short,
drop shadow,
stop short of,
shaper,
shape,
s-shape,
shaped,
h-shaped,
s-shaped,
shapely,
y-shaped,
l-shaped,
shape up,
v-shaped,
in shape,
u-shaped,
t-shaped,
reshape,
unshaped,
cone shape,
shapeless,
misshapen,
ball-shaped,
bell shape,
poor shape,
egg-shaped,
in no shape.