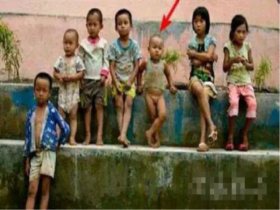 Random good picture Not show
1) In absolute terms British wages remain low by European standards.
2) Although prices are falling in absolute terms, energy is still expensive.
3) In absolute terms, wages have risen, but not in comparison with the cost of living.
4) In absolute terms, the experiment wasn't a complete failure.
5) City rents are falling in absolute terms for the first time in 25 years.
6) Their brains are larger in absolute terms than those of chimps but relative to body size, they are considerably smaller.
7) In absolute terms this may simply represent trends in a growing economy.
8) Sometimes priorities can be expressed in absolute terms but at other times absolutes are impossible.
9) The ambitious goal of reducing real total public expenditure in absolute terms was never achieved.
10) Growth was most rapid in percentage terms around 1831 when it reached 1.55 percent per year and in absolute terms around 1870.
11) Relative savings of only a few percent in this area can therefore mean sizeable savings in absolute terms.
12) The benefits sometimes received by strikers' families also rose in absolute terms.
13) Despite the severe cuts imposed in late 1976,(http://sentencedict.com/in absolute term.html) public spending continued to rise in absolute terms.
14) Although the balance of power is shifting against the commission, in absolute terms it will gain power.
More similar words:
in absolute terms,
absolute term,
absolute temperature,
mean absolute deviation,
absolute coordinate,
absolute,
absolutely,
not absolutely,
absolute zero,
absoluteness,
absolute value,
absolute scale,
absolute pitch,
absolute level,
absolute error,
absolute number,
absolute alcohol,
absolute minimum,
absolute maximum,
absolute pressure,
absolute monarchy,
absolute priority,
absolute accuracy,
absolute majority,
absolute advantage,
absolute liability,
absolute stability,
absolute magnitude,
absolutist,
absolutism.