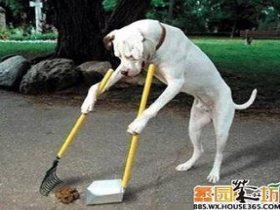 Random good picture Not show
(1) HRP was injected into the hypoglossal nerve of rabbit.
(2) Hypoglossal nerve injury was the most common injury(68.6%).
(3) The labelled fibers were found in the tracheosyringealis hypoglossal nerve.
(4) No spinal cord injury[sentencedict .com], paralysis of hypoglossal nerve or breakage of internal fixation occurred in any patients.
(5) Typical clinical manifestations of this disease are bilateral hypoglossal nerve palsy, tetraparesis, and the disturbance of deep sensations.
(6) The anatomic relationship of lingual artery and hypoglossal nerve was observed and measured.
(7) The left hypoglossal nerve of the mouse was cut under 4% chloral hydrate anesthesia, and then the skin was sutured.
(8) In most severe cases, the external carotid artery, strap muscles of the neck, Vagus nerve, Hypoglossal nerve and the lingual branch of the Trigeminal nerve are also removed.
(9) Objective: In this study, a peripheral nerve injury model was established by cutting the left hypoglossal nerve.
(10) Results (1) 31 cases showed clivus involvement, 6 of which had mass in prepontile cistern. (2) Involvement via hypoglossal nerve canal was seen in 3 cases, presenting enlarged nerve canal in 2.
(11) The labelled fibers were found in the tracheosyringealis of hypoglossal nerve.
(12) AIM:To study the response of astrocytes and motoneurons in hypoglossal nuclei and their interrelation after hypoglossal nerve injury in rats, and explore the possible mechanism.
More similar words:
hypoglossal,
thyroglossal,
cervical nerve,
glossal,
sacral nerve,
radial nerve,
spinal nerve,
facial nerve,
subglossal,
cranial nerve,
femoral nerve,
trigeminal nerve,
hypoglycemic,
hypoglycemia,
hypoglycaemic,
hypoglycaemia,
glossa,
glossary,
colossal,
central nervous system,
peripheral nervous system,
hypogastric,
hypogenesis,
hypogonadism,
global network,
gloss,
glossy,
glossily,
glossitis,
diglossia.