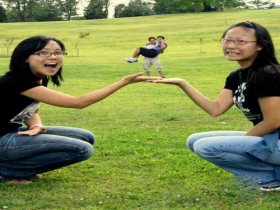 Random good picture Not show
1. Occurs when the control's horizontal scroll bar is clicked.
2. Draws a horizontal scroll bar track with visual styles.
3. There is a horizontal scroll bar of some sort on the bottom. (We arent too set on that particular scroll bar.
4. Retrieves the positions of the window's standard horizontal scroll bar.
5. You can then use the horizontal scroll bar to view each field, as shown in Figure 27.
6. For example, it illustrates adding a horizontal scroll bar and the searching the list box for a specific item.
7. A horizontal scroll bar for Calendar views has been added.
8. Smaller screen resolutions may require a horizontal scroll bar, depending the fixed layout's width.
9. When you add a list box with a horizontal scroll bar to a dialog box using MFC classes, the scroll bar will not automatically appear in your application.
10. WS_HSCROLL Creates a window that has a horizontal scroll bar.
11. Specifies the horizontal scrolling increment for a form's horizontal scroll bar.http://sentencedict.com
12. When all the header information for calendar entries cannot be displayed completely for a day in a calendar view, the day displays a horizontal scroll bar.
13. New features of the calendar include federation and a horizontal scroll bar.
14. Thus, if the user drags the thumb on the horizontal scroll bar, the program will not scroll the contents of the window horizontally until the user releases the mouse button.
15. The width of the vertical scroll bar and the height of the horizontal scroll bar are constant for a particular video driver and display resolution.
More similar words:
horizontal bar,
vertical scroll bar,
horizontal section,
horizontal stabilizer,
horizontal,
horizontally,
horizontal line,
horizontality,
horizontal axis,
horizontal angle,
horizontal position,
horizontal analysis,
scroll bar,
horizontal integration,
horizontal consolidation,
on the horizon,
horizon,
a horizon,
soil horizon,
visible horizon,
scroll box,
roll back,
rollback,
roll-back,
chorizo,
scroll,
scrolled,
scroller,
dental school,
scrollwork.