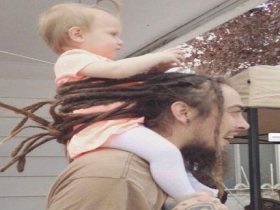 Random good picture Not show
1. The hill people are ethnically distinct from lowland Laotians.
2. We were known as the Hill people.
3. Hill people, valley people, what does it matter if gullibility remains unaffected by our environments?
4. Hill people, what a charming designation in which to frame our industrious little community.
4. Sentencedict.com is a online sentence dictionary, on which you can find nice sentences for a large number of words.
5. The hill peoples were sending their representatives to a gathering at Panglong in the Shan States.
6. The profusion of meadow flowers provides the local hill people with one of their treasured harvests.
7. The Renhua County Danxia hill people often can find wild bamboo sun.
8. Hill people such as the Hmong (Miao), Yao (Mien), Black Thai, Dao, Shan, and several Tibeto-Burman speaking peoples, have lived in isolated regions of Laos for many years.
9. He said the hill people had carried me through three elections, but I would have to get my votes in the cities now.
10. I had lost my part of the case but gained invaluable insight into the lives of Arkansas hill people.
11. In secluded Nuosu villages of Butuo and Zhaojue counties, I was struck by the attachment of the Nuosu hill people to their time-honored ways.
12. The people hauled in to testify about why they voted absentee offered a vivid picture of the fierce loyalties, rough politics, and economic pressures that shaped the lives of Arkansas hill people.
More similar words:
people-to-people,
people,
peoples,
peopled,
unpeopled,
work people,
rich people,
free people,
townspeople,
poor people,
white people,
dutch people,
common people,
tradespeople,
country people,
people say that,
people's party,
flower people,
chosen people,
french people,
people in power,
british people,
english people,
people of color,
spanish people,
business people,
businesspeople,
unemployed people,
people's liberation army,
people's republic of china.