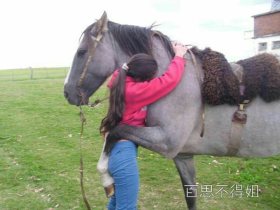 Random good picture Not show
1. Henry Moore, who died in 1986, is one of Britain's best-known sculptors.
2. Henry Moore is considered to be the father of modern British sculpture.
3. Her ambitious hairdo curved and swirled like a Henry Moore sculpture.
4. He curated his first Henry Moore show in 1951, and contributed major shows to museums and galleries in Britain and abroad.
4. Sentencedict.com is a online sentence dictionary, on which you can find nice sentences for a large number of words.
5. Like those Henry Moore drawings of the people in the Tubes during the blitz.
6. As if he had been cast by Henry Moore.
7. The creative works and practice of Henry Moore has epoch-making significance in the field of environmental art.
8. Prior to that year, a limited edition Henry Moore sculpture was presented to each Laureate.
9. There was a large, beautiful Henry Moore sculpture of a seated woman.
10. She is one of the best sculptors since Henry Moore.
11. Henry Moore, one of the greatest British sculptors of the 20th century in the world, from 1932 to 1939 he taught at the Chelsea School of Art.
12. The Art Gallery of Ontario has the world's largest collection of sculptures by Henry Moore.
13. It has an interesting art collection including works by Henry Moore and Max Ernst.
14. Many people have already commented on their fascination and excitement at being able to study how Henry Moore lived and worked.
15. Mister Brown says he is influenced by the work of sculptors like Henry Moore and Isamu Noguchi.
16. Anthony Caro earned an M.A. in engineering at Cambridge University, studied sculpture at the Royal Academy Schools in London, then worked as assistant to Henry Moore in the early 1950s.
17. Born to parents who were respectively born in Hong Kong and Karachi in 1947, Wentworth grew up in England, studied at the Royal College of Art and worked for Henry Moore.
18. 'Core', London. Commissioned by Illuminate with Arts Council England and the Henry Moore Foundation.
19. As a new Tate retrospective prepares to open, it can be difficult to judge the reputation of Henry Moore, in his own lifetime one of the most famous and wealthy artists in the world.
20. Were they perhaps influenced by the angularity of the nearby street sculpture, Vertebrae, by Henry Moore?
More similar words:
henry david thoreau,
henry,
henry v,
henry i,
henry ii,
henry iv,
henry iii,
henry vii,
henry ford,
henry's law,
henry clay,
henry viii,
john henry,
henry hudson,
patrick henry,
william henry,
henry clay frick,
henry kissinger,
moorhen,
moore,
william henry harrison,
thomas moore,
citizenry,
dry mouth,
every month,
lachrymose,
honeymoon,
moor,
honeymooner,
memory module.