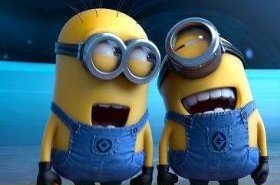 Random good picture Not show
1, She and her husband, Henry I, supported a number of charities.
2, King Henry I (1068-1135) was a brave warrior but also wise.
3, King Henry I (1068-1135) were a brave warrior but too wise.
4, King Henry I was a brave warrior but also wise.
5, After Henry I was elected as the king of the Germany Empire during middle ages from. D. 919 year, the development of its city law is approximately the same with that of other European city laws.
6, Henry I of England dies of food poisoning from a surfeit of lampreys at St.
7, I'd guess that from Norman times (Henry I?) England became a unitary state, whereas in China the various dynasties never controlled the whole of China?
8, We had a title to win and a record to beat but towards the end I was telling Thierry Henry I would be looking to kick him,[http://sentencedict.com/henry i.html] if I can catch him!
9, "Like the sinking of the Titanic, catastrophes are not democratic, " said Henry I. Miller, a fellow with the Hoover Institution at Stanford University.
10, At first, it was a wooden castle. In 1122, Henry I built walls of stone.
11, 1120 - Wreck of the White Ship in the English Channel, drowning William Adelin, son of Henry I of England.
More similar words:
henry iv,
henry ii,
henry iii,
henry,
henry v,
henry vii,
henry ford,
henry viii,
henry's law,
henry clay,
john henry,
henry hudson,
william henry,
patrick henry,
henry clay frick,
henry kissinger,
henry david thoreau,
william henry harrison,
citizenry,
kitchen range,
henri becquerel,
masonry,
weaponry,
falconry,
yeomanry,
freemasonry,
genre,
enrol,
enrich,
en route.