Similar words:
krishna,
vaishnava,
bearishness,
amateurishness,
kris,
vishnu,
fishnet,
harshness.
Meaning: n. 1. worshipper of Krishna and member of the International Society for Krishna Consciousness 2. a religious sect founded in the United States in 1966; based on Vedic scriptures; groups engage in joyful chanting of `Hare Krishna' and other mantras based on the name of the Hindu god Krishna; devotees usually wear saffron robes and practice vegetarianism and celibacy 3. a chant to the Hindu god Krishna.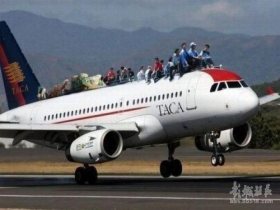 Random good picture Not show
1. Hare Krishna and I pray this meets you well.
2. JS Judah, Hare Krishna and the Counterculture (1975).
3. But when we chant Hare Krishna without any offense, we relish Krishna, the Reservoir of all pleasure.
4. Chant Hare Krishna sincerely and all good intelligence consultation shall come from within.
5. Hearing the vibration of the Hare Krishna mantra automatically reminds one of Krishna's pastimes.
6. If by the tongue you chant Hare Krishna mantra, and by the tongue you taste prasadam, you will be perfect, simply by executing these two things.
7. By chanting Hare Krishna certainly we become free from all sinful reactions, but that does not mean that we shall deliberately commit sins and counteract it by chanting.
8. Hare Krishna is a popular name for the International Society for Krishna Consciousness, a Hindu movement founded (1965) in the United States by AC Bhaktivedanta.
9. Pizzi's garb-gold lame for days and more saffron robes than at a Hare Krishna convention-seemed intrusive.
10. I guess that even if I am attached to my body I still like to serve vaisnavas, hear classes,[Sentencedict.com] chant Hare Krishna and relish prasadam.
11. Sebastian and I had a perfectly wonderful free lunch one day at the local Hare Krishna temple.
12. If you have got some time, the best thing would be to chant Hare Krishna more and more.
13. For this reason, as well as to show appreciation for the supreme supplier of all food, members of Hare Krishna movement prepare delicious vegetarian meals as devotional offerings to Krishna, God.
14. Monks shave their heads, as do devotees of the Hare Krishna movement.
15. Without cleaning the mind, nobody can advance in spiritual understanding. And the chanting of Hare Krishna is the cleansing process of the mind. That is our motto.
16. When we will be able to relish the transcendental pleasure, in chanting Hare Krishna, that will be the sign of our recovery from material diseases.
17. But we must always know that there is nothing more pleasant than Hare Krishna.
18. I returned Coke bottles for the five-cent deposits to buy food with, and I would walk the seven miles across town every Sunday night to get one good meal a week at the Hare Krishna temple.
More similar words:
krishna,
vaishnava,
bearishness,
amateurishness,
kris,
vishnu,
fishnet,
harshness,
boyishness,
lavishness,
foolishness,
prudishness,
Englishness,
selfishness,
hawkishness,
peevishness,
bookishness,
skittishness,
sluggishness,
squeamishness,
childishness,
freakishness,
clannishness,
snobbishness,
unselfishness,
distinguishing characteristic,
perish,
Irish,
cherish,
trisha.