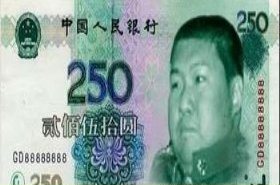 Random good picture Not show
(1) I am now up to the lower gun deck.
(2) There are 17 figures on the lower gun deck.
(3) Now on to the middle gun deck.
(4) I made the ceiling for the lower gun deck trying to place the carlings and ledges in their proper place.
(5) Here are more photos of the middle gun deck, most with the roof (floor of the upper gun deck) in place.
(6) A frigate captain rarely has to worry about his gun deck taking on water, and can therefore fight in conditions that leave bigger ships at a disadvantage.
(7) These photos hopefully will show how confine the space was on the lower gun deck of the HMS Victory.
(8) Now for some photos with the ceiling of the lower gun deck (floor of the middle gun deck) in place.
(9) He can be seen in some of the other middle gun deck photos.
(10) The more literate observers were reminded of that memorable scene in Victor Hugo 's Ninety-Three(sentencedict .com), when a huge cannon breaks loose on the gun deck of a ship in a rough sea.
(11) Now some photos of the figures in place on the middle gun deck without the roof on.
(12) This fast little ship was purchased in early 1717. It had ten pieces of artillery, secured to her single gun deck.
More similar words:
sun deck,
on deck,
main deck,
bring under,
going under,
long underwear,
lying under oath,
undeclared,
undecided,
undeceive,
undeceived,
undecorated,
undecidable,
undecipherable,
building under construction,
deck,
decker,
deck out,
bedeck,
decked,
deckle,
gun down,
decking,
deckhand,
foredeck,
tape deck,
decked out,
bedecked,
poop deck,
deckhouse.