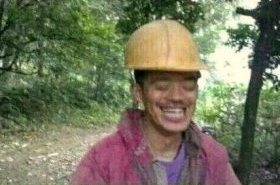 Random good picture Not show
1 The Gulf states include Iran, Iraq, Saudi Arabia, Kuwait, Bahrain, Oman, Qatar, and the United Arab Emirates.
2 Other Gulf states have fitted booms across the inlets of desalination plants, and suction equipment will clean up slicks.
3 The Gulf States produce more oil than they need and sell the surplus to the rest of the world.
4 After going to work in the Gulf states she was offered a job with the princesses.
5 The Gulf states will do exactly as they are told.
6 All the Gulf states are buying plots.
7 For the moment,[www.Sentencedict.com] the Gulf states are stuck with a currency peg.
8 In many nations, particularly the oil-rich Gulf States, either there has been no protest or protest has been met with violence.
9 The oil - rich Gulf states are thinking of ditching their currency pegs with the greenback.
10 The oil-rich Gulf states grouped in the Gulf Cooperation Council (GCC) should consider letting their poor stepbrother join the organization.
11 A number of Gulf states also want a common currency of their own.
12 The Gulf states need to get rid of their dollar peg now.
13 The distortions in the Gulf states are even more conspicuous.
14 But the damage it could do is spurring the Gulf states into unprecedented efforts to protect their shallow, near-landlocked waters.
15 In a statement, BP said the sum includes "the cost of the spill response, containment, relief well drilling, grants to the Gulf states, claims paid and federal costs" that have emerged since April 20.
16 First developed in Oman(thus limu Omani), dried limes are essential ingredients in the cooking of Iran, Iraqand the Gulf States.
17 Plenty of countries, he says, provide bilateral support, for example the Gulf States.
18 A strategic waterway linking the Persian Gulf with the Gulf of Oman. The narrow strait controls oceangoing traffic to and from the oil-rich Gulf States.
More similar words:
gulf stream,
confederate states,
off state,
confederate states of america,
head of state,
if statement,
chief of state,
change of state,
half-staff,
affairs of state,
equation of state,
self-starter,
secretary of state,
States,
department of state,
testate,
intermediate state,
the states,
united states senate,
stateside,
statesmen,
statesman,
intestate,
finite state,
papal states,
united states postal service,
state senator,
united states,
states' rights,
states general.