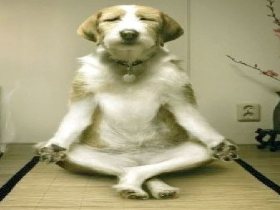 Random good picture Not show
(1) As for the grammatical meaning of the bare infinitive, the following remarks can be made.
(2) They have distinct individual characters in grammatical meaning, semantic direction, pragmatics, text and so on.
(3) Second, there are two aspects to sentence meaning: grammatical meaning and semantic meaning.
(4) As a result, we can supplement a words grammatical meaning if it is followed by accessory word and auxiliary verb.
(5) In some language, tone can distinguish grammatical meaning.
(6) The basic grammatical meaning of the verbal pattern of AABB is increasing the quantity of action.
(7) After the discussion to grammatical form and grammatical meaning, grammatical function is established the principle that distinguishes reduplication, sound repetition and repeated usage.
(8) The grammatical meaning of a sentence refers to its grammaticality, that is its grammatical well - formedness.
(9) Modality adverbs differ greatly from other adverbs in both grammatical meaning and grammatical form.
(10) The concept of"adverbial confirmative-sign" includes the word "YOU" s grammatical attribute, grammatical meaning and grammatical function.
(11) Restriction of grammatical field on the structure of the spoken language unit involves the grammatical meaning of grammatical form.
(12) The reiterative locution of the CV is simple, the grammatical meaning is single, but the grammatical feature changes.
(13) The meaning morphemes convey may be of two kinds: lexical meaning and grammatical meaning.
(14) The sentential meaning is the result of interaction of lexical meaning and grammatical meaning.
(15) Sino - Tibetan languages the language to and for the expression of an important means of grammatical meaning.
(16) More types of Empty Words(Sentence dictionary), in the sentence that a variety of grammatical meaning.
(17) This article mainly compares the differences in the link structure from the intension of the grammatical meaning about "very" and "too" and the account point of view about them.
(18) Initial's voice - voiceless alternation is an important way of expressing grammatical meaning in old Chinese.
More similar words:
grammatical,
grammatically,
ungrammatical,
diagrammatical,
diagrammatically,
grammatical gender,
grammatical construction,
epigrammatic,
programmatic,
diagrammatic,
well-meaning,
well meaning,
meaningful information,
mathematical model,
mathematical models,
semantic meaning,
statistical method,
dramatically,
melodramatically,
vertical migration,
meaning,
meanings,
meaningly,
demeaning,
unmeaning,
chemical mechanism,
generative grammar,
meaningful,
classical mechanics,
word meaning.