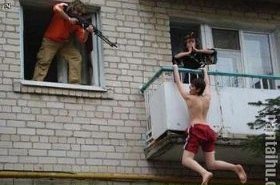 Random good picture Not show
1. We went ashore when the boat reached the port.
2. They finished rattling down and went ashore.
3. The guide shoaled us and then we went ashore.
4. He went ashore leaving me to start repairing the torn sail.
5. Most of the other passengers had gone ashore.
6. Before going ashore, secure hatches and lock all portholes and doors.
7. Brognar Blackstrap, the band goes ashore to check out the island and see what riches they can cart off.
8. Directly you go ashore have a bath, send everything you've been wearing to the laundry, and wash your hair.
9. They had just negotiated a lock and it had been her turn to go ashore.
10. I was touched by the good wishes of the crew when I went ashore.
11. If we can go ashore we can have coffee and Tony and I can put on our anoraks.sentencedict .com
12. He could go ashore to go to the lavatory, but had to return immediately to the raft.
13. The sailors finished rattling down before going ashore.
14. All ashore that's going ashore.
15. Agent: Remember to inform your crew about going ashore with Landing Permits. This is the regulation of Rotterdam Port.
16. Don't tell any one that you are going ashore if you can help it.
17. A few hundred metres off-shore we congregate so that Tor can explain the best way of going ashore.
18. At one o'clock the'Rangoon'was at the quay, and the passengers were going ashore.
19. The storm's currently forecasted track takes it over the Outer Banks and along the U.S. East Coast before going ashore over New England.
20. The vessel was in as good condition as I am, and as, I hope you are, M. Morrel, and this day and a half was lost from pure whim, for the pleasure of going ashore, and nothing else.
More similar words:
going away,
ashore,
seashore,
foregoing,
thoroughgoing,
offshore drilling,
foreshore,
going,
shore,
goings,
outgoing,
get going,
forgoing,
on-going,
ongoing,
shore up,
offshore,
off shore,
inshore,
off-shore,
onshore,
in shore,
a short cut,
outgoings,
seagoing,
goings-on,
ingoing,
ultrashort,
easy-going,
going-over.