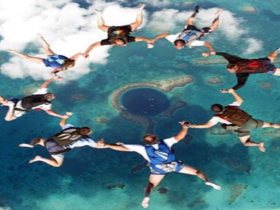 Random good picture Not show
1. Gibberellic acid may also accentuate the trend toward maleness.
2. The clusters respond well to gibberellic acid or cane girdling to improve cluster compactness and berry size.
3. Any of several plant hormones, such as gibberellic acid, used to promote stem elongation.
4. Transgenic plants were more insensitive to endogenous gibberellic acid (GA) levels than the wild type.
5. As a kind of plant growth regulator, Gibberellic acid (GA3) has bean widely applied in the farming, forestry and gardening.
6. Exogenous applications of indoleacetic acid, kinetin or gibberellic acid stimulate photosynthesis.
7. The clusters are loose but may be made more compact with the use of gibberellic acid or cane girdling.sentencedict.com
8. The invention relates to a method for promoting the morphological post maturation of ginseng embryo by the blending of gibberellic acid and thiourea, belonging to the agriculture technical field.
9. Because of its unstable special structure, the development of formulations of gibberellic acid had been restricted in the very great degree.
10. The changes of the semilethal temperature and Abscisic acid, Gibberellic acid in Gardenia jasminoides Ellis leaves as temperature fell wore investigated.
11. In grasses, the starch in the endosperm is broken down by enzymes synthesized in the aleurone layer in response to gibberellic acid from the embryo.
12. In 1963, plant physiologist Charles Coggins proved that application of gibberellic acid allows fruit to remain on citrus trees for extended periods.
13. LC2 is mainly expressed in the lamina joint during leaf development, and particularly, is induced by the phytohormones abscisic acid, gibberellic acid, auxin, and brassinosteroids.
More similar words:
gibberellin,
salicylic acid,
folic acid,
gibber,
oxalic acid,
acetylsalicylic acid,
acrylic acid,
silicic acid,
glycolic acid,
phthalic acid,
carbolic acid,
gibberish,
carboxylic acid,
thioglycolic acid,
uric acid,
boric acid,
humic acid,
formic acid,
oleic acid,
lauric acid,
lactic acid,
butyric acid,
maleic acid,
nitric acid,
adipic acid,
tannic acid,
citric acid,
acetic acid,
picric acid,
gibbet.