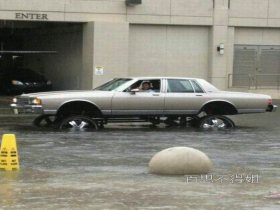 Random good picture Not show
1. The committee are busy laying down a general policy.
2. The committee has oversight of finance and general policy.
3. The contents may vary from technical advice to general policy pronouncements.
4. The general policy is to set off overpayments in the manner that is most advantageous to the taxpayer.
5. The Companies Act 1985, requires a general policy of disclosure of insiders' interests.
6. In developing both our general policy and our test items, we have had invaluable help from many teachers.
7. The group's recent research has led to a general policy optimization framework for large macroeconomic models.
8. It must initiate, formulate and direct general policy.
9. A general policy not to consult with employees of, say, a particular grade, runs contrary to good industrial relations.
10. Would you talk about the general policy for financial aid?
11. General policy for microcredit in its wider sense, is bound to be devoid of focus and sharpness.
12. Under that general policy, research on the atomic bomb was begun.
13. This indulgence was in accordance with the general policy of the redmen.
14. The society synthesis governing is general policy of our country to solve the social question.
15. Our general policy is to satisfied moral encrhymealDannynouncedrnedofficialt fireplace , material incentives dish.
15. Sentencedict.com try its best to gather and make good sentences.
16. Would you talk about general policy for financial aid?
17. Objective To bring forward the general policy of data resource construction for disease control and prevention.
18. Our general policy is to place moral encouragement first , material incentives second.
19. I am defining a general policy.
20. It clearly felt that the police authority should have no control over general policy or the operational side of police work.
21. Is this a measure taken by local authorities or a general policy of the national Government?
22. His adroitness and eloquence had always prevented his friends from forming any general policy against him.
More similar words:
General Post Office,
social policy,
fiscal policy,
financial policy,
the general public,
solicitor general,
general partnership,
general practitioner,
general practice,
personnel policy,
general principles,
social policies,
general agent,
general,
general average,
generally,
zero-tolerance policy,
in general,
generalist,
generality,
generalize,
generalise,
generalised,
generalship,
general fund,
generalized,
public policy,
general office,
major-general,
general ledger.