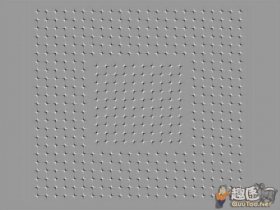 Random good picture Not show
1. Gleason spiral bevel gear cutter.
2. This paper presents a curved outline gear cutter instead of increasing angle of the involute cutter.
3. Taking parameter design of gear cutter as a example, it presents the procedure of secondary development of UG and how to use MFC in UG.
4. It pointed out that the design of gear cutter should greatly increase the tooth point arc so as to reduce the stress concentration to increase the force of tooth root.
5. Gleason Yi - Gong is set to become the leading Gear Cutter Tool manufacturer in P.
6. The method is smaller in investment convenient in use and can replace manual and profile modeling method for grinding a finger gear cutter.
7. Its main products include such six kinds of products as gear cutter, broaching cutter, hole drilling cutter, milling cutter,(sentencedict.com) threading cutter and etc.
8. The purpose of this paper is to provide the theoretical basis for designing high-tooth spiral bevel gear cutter head.
9. Production of several types of small Hob, in the module hob, non - standard gear cutter.
10. In this paper, a new method in which the principle of the contact trace is combined with auto programming in grinding a finger gear cutter is introduced.
11. The process usually has higher accuracy than that of machining worm gear of unmodified calculation directly using gear cutter hob, and if is simpler than that of cutting wor...
12. This paper introduced the calculation of the maximum undercut and the involute length of gear after cutting with gear cutter hob.
13. Some domestic textbooks only give proofs under special condition of rack cutters and proofs under general condition of gear cutter are not strict enough.
14. This paper presents a curved outline gear shaping cutter instead of increasing angle of the pitchcirele involute gear cutter.
15. The make up and modular function of a CAD system for gear cutter hob based on VB condition are introduced.
More similar words:
paper cutter,
clear-cut,
cutter,
buttercup,
charcuterie,
woodcutter,
wire cutter,
stonecutter,
glass cutter,
cookie-cutter,
cookie cutter,
milling cutter,
monarch butterfly,
undercutting,
bear cub,
utter,
butter,
mutter,
putter,
nutter,
gutter,
buttery,
sputter,
uttered,
flutter,
butter up,
utterly,
shutter,
utterer,
stutter.