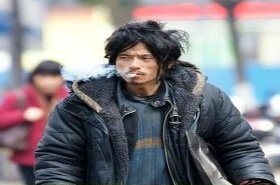 Random good picture Not show
1. But behind that screen is a much-improved gaming machine.
2. The most popular, an essential gaming machine stores!
3. A stepping controller and gaming machine.
4. The other is an enthusiast class gaming machine.
5. An employee dismantles a gaming machine at a gambling hall in Moscow.
6. IGT pioneered gaming machine communications over 18 years ago with the introduction of the Slot Accounting System (SAS) protocol.
7. After investigation, the gaming machine room is not only without the approval of the cultural sector, but also suspected of engaging in gambling activities.
8. She's yet to grasp the difference between a cigarette dispenser and a gaming machine.
9. "It's a little like a pachinko machine, " Frechette says, referring to a type of vertical pinball gaming machine found in Japan.
10. Aside from music and video, it's now already marketed as a handheld gaming machine, a communications device, and a handheld Web device.
11. Advanced Funds Transfer (AFT) is IGT's secure technology for transferring funds between a gaming machine and a casino accounting system.
11. Wish you can benefit from sentencedict.com and make progress everyday!
12. Destroy operation in Changsha Public Security Detachment Fan Tong base, two arms smashed digging machine gambling gaming machine out and squeeze the disc with a track.
13. If you want to turn your iPhone or iPod touch into the ultimate gaming machine, we have some game recommendations for you.
14. Undersea treasure hunt game definitely has all the advantages in one gaming machine, allowing the player to put it down, make your site popular hot.
15. Present game machines already have a lot of functions: they are a network terminal, a Blu-ray or DVD player, and a gaming machine.
More similar words:
washing machine,
thinking machine,
weighing machine,
sawing machine,
threshing machine,
breathing machine,
turing machine,
adding machine,
voting machine,
boring machine,
sewing machine,
drawing machine,
cutting machine,
lapping machine,
vending machine,
copying machine,
scanning machine,
winding machine,
milling machine,
milking machine,
shaping machine,
spinning machine,
slotting machine,
computing machine,
labeling machine,
printing machine,
knitting machine,
learning machine,
counting machine,
milling machinery.