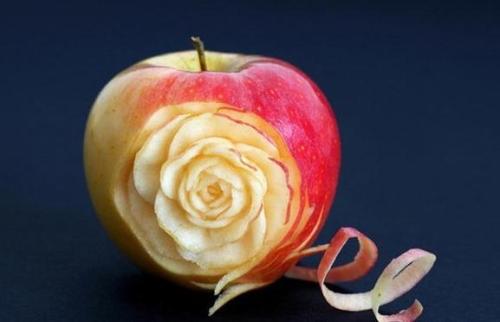 Random good picture Not show
(1) Frontal sinus present: present in Proconsul, Afropithecus and Dryopithecus, and so it is almost certainly an ancestral hominoid character.
(2) Osteal stenosis at frontal sinus orifice in 21 cases(9.4%).
(3) A case of frontal sinus fracture using endoscope assisted reduction with promising aesthetic result was reported.
(4) The most common clinical presentations of frontal sinus mucoceles include frontal headache, and ophthalmic symptoms, such as proptosis, periorbital pain, and impairment of ocular mobility. Sentencedict.com
(5) Results The ostium of the frontal sinus was identified in all patients without serious complications.
(6) The tumor also extended to the frontal sinus and sella turcica. Nasal examination showed bulging mucocele from the bilateral ethmoid and sphenoid sinus.
(7) We describe a frontal sinus stent which is cheap, easily produced and effective.
(8) Frontal sinus mucoceles can erode surrounding structures, which may result in intraorbital or intracranial complications.
(9) Objective To promote the development of endoscopic frontal sinus surgery and nasolacrimal anastomosis surgery by studying the agger cells and their adjacent structures.
(10) To provide image anatomy basis of the frontal sinus for the transcranial transnasal combined approach.
(11) The endoscopic examination demonstrated the wide communicational frontal sinus openings and well epithelization after 6-40 months follow-up.
(12) Frontal sinus mucocele invading the orbit via a traumatic fistula was verified by operative finding and histopathological study.
(13) We present a case of huge cholesterol granuloma of the frontal sinus following a falling-down accident 10 years previously.
(14) The patient was treated by tumor extirpation through osteoplastic approach to the frontal sinus and fat obliteration with a good result.
(15) OBJECTIVE To discuss the method, efficacy and safety of endoscopic frontal sinus surgery in the route anterior to ethmoidal bulla .
(16) Supraorbital rim fractures commonly coexist with other craniomaxillofacial injuries, especially with fractures of the anterior table of the frontal sinus.
(17) Coronal incision has been the standard approach for the open reduction of frontal sinus fractures.
(18) Coronal incision has been the standard approach open reduction of frontal sinus fractures.
(19) Should excise the egg shell type ossein to be able to open the frontal sinus.
(20) Results Paranasal sinus malignant tumor root mainly in maxillary sinus 17 cases (54.8%), then ethmoid sinus 10 cases (32.3%), and frontal sinus 4 cases (12.9%).
(21) This study is aimed at probing in the classifications, items and the numericcodes based on the digital X-films of frontal sinus .
(22) Tumor invasion involved nasal cavity and ethmoid sinus(13 cases), maxillary sinus (12 cases), sphenoid sinus(10 cases), frontal sinus (2 cases), orbit (7 cases).
(23) The results in this paper are possesses an important meaning to the position of the ostium of frontal sinus, adjacency relation and prevent anterior ethmoid artery from the risk of injury.
(24) CONCLUSION Surgical procedure anterior to ethmoidal bulla is a safe and effective surgical model for frontal sinus lesions and is therefore worthy of broad recommendation.
(25) Objective: To discuss the reason and the treatment method of frontal sinus mucocele caused by neurofibroma of the frontal sinus.
More similar words:
paranasal sinus,
frontal,
frontally,
frontalis,
prefrontal,
frontal area,
frontal bone,
frontal lobe,
prefrontal lobe,
frontal cortex,
coronary sinus,
mortal sin,
frontage,
front and rear,
confrontation,
frontoparietal,
confrontational,
sinus,
digital signals,
sinuses,
continental shelf,
continental slope,
sinusoid,
horizontal section,
environmental system,
sinusitis,
environmental science,
sinusoidal,
horizontal stabilizer,
sinusoidally.