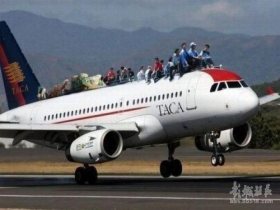 Random good picture Not show
1. The government plans to reduce its outstanding debt, freeing capital for investment.
2. Clearly, free trade with free capital markets created a terrific bubble, which is now deflating with terrible consequences.
3. Now, Mr. Ma is pledging to allow free capital flows.
4. With free capital flows, monetary policy could be directed either at stabilising an exchange rate or controlling inflation, but not both.
5. From Roman Law to feudal society and free capital society, the right of disposition finally has been established.
6. United States, as a typical country with free capital flows and floating exchange rate, its loose monetary policy will bring adverse effects to the other countries.
7. Promoted by the global financial liberalization, free capital flow becomes a trend.
8. Moreover, free capital flow is the most essential for capital collocate and the prerequisite to resolve financing obstruction of non state owed enterprise.
9. Ma is pledging to allow free capital flows.
10. However, theoretically dollarization cannot guarantee that the stable exchange rate and the free capital flow can be implemented by the abandoning of independent monetary policy.http://sentencedict.com/free capital.html
11. He says that fixed rates, independent monetary policy, and free capital markets cannot exist together.
12. East Asia Financial crisis demonstrates that exchange rate regimes, capital flows and financial crises are closely interacted, under free capital flow, Pegged or fixed regimes are prone to crises.
13. It is the pronoun of the whole China tourism and hotel industry, representing nation, civilian, fashion, market, strategy, free capital, clear development target of industrialization, etc.
14. Here's a man whose commitment to free trade and free capital movements nobody doubts.
More similar words:
share capital,
raise capital,
state capital,
recapitalize,
active capital,
venture capital,
private capital,
state capitalism,
make capital out of,
recapitalization,
venture capitalist,
decapitate,
capital,
decapitated,
capitally,
decapitation,
to cap it all,
capitalist,
capitalism,
capital sum,
capitalise,
capitalize,
capital loss,
seed capital,
capital cost,
money capital,
capital gain,
debt capital,
capital letter,
risk capital.