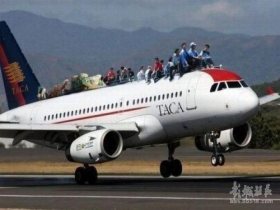 Random good picture Not show
1. And at floor level the Revue sits on four skid feet.
2. Between those ribs, at floor level, sub-chambers formed deep caves.
3. Damp at floor level will nearly always be due to plumbing and heating pipe leaks.
4. Outside the shop at first floor level was a magnificent six-foot magnet.
5. Remember, floor level draughtproofing materials should be fitted securely and not be loose-lying as they can be a hazard for falls.
5. Wish you can benefit from sentencedict.com and make progress everyday!
6. Camera memory hotkeys now properly remember floor level.
7. Dimension A, center of valve port to floor level.
8. The Starbucks is at ground floor level, near the entrance to the building.
9. But full trailer with wheel steering can lower floor level and behave with better manoeuvre ability.
10. But then he was sandwiched between the door and the floor level, concrete lip digging into the small of his back.
11. He almost lost his balance and tipped the chair over as he scrambled back down to floor level with it.
12. In a moment they would realise what she was doing and keep their fire at floor level.
13. From the 14C to the nearly modern, there is a perceptible drop in the floor level.
14. There was usually a passage which went from one wing to the other and crossed the open hall at first floor level.
15. These critical areas are defined as being: In doors and side panels, up to a height of 1.5m above floor level.
16. Its centerpiece was a communications console on a dais two steps above floor level.
17. The door opened, but there was no sign of Basia, only the head of the old woman, at floor level, staring up through the bars like a criminal.
More similar words:
floor leader,
floor lamp,
water level,
floor,
floorer,
floored,
floor show,
floor wax,
flooring,
floorage,
gear lever,
shop floor,
floor plan,
floor time,
floorboard,
dance floor,
underfloor,
first floor,
floor space,
floor price,
price floor,
floor board,
ocean floor,
level,
take the floor,
ground-floor,
ground floor,
floor trader,
floorboards,
parquet floor.