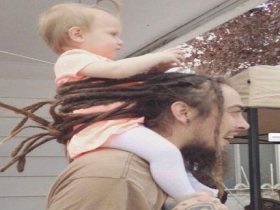 Random good picture Not show
(1) And for offshore banking? 1-2 fiscal resources Democracy Now!
(2) And offshore banking for? Fiscal resources 1-2 Democracy Now!
(3) The for? Fiscal resources: the problem much more? S great that people think second.
(4) Fiscal resources incoordination in initial assignment was not corrected fiscal relations , specially sub - provincial levels.
(5) As the government uses fiscal resources to bail out Fannie and Freddie, taxpayers may deem it necessary to save for future contingencies, affecting consumption.
(6) Fiscal resources incoordination in initial assignment was not corrected in inter-governmental fiscal relations, specially sub-provincial levels.
(7) However, the finite limit of fiscal resources will become an increasingly important policy parameter within Hong Kong.
(8) An? Minimum societies for? Fiscal resources to Financial Freedom and Privacy.
(9) Especially after the dismissal of agriculture tax, this measure will reduce the local governmental fiscal resources and make the operation more difficult.
(10) Almost every observer agrees to the fact that numerous Chinese county and township governments are short of fiscal resources, overgrown with officials and employees, and administratively inefficient. Sentencedict.com
(11) "What we have is a group of older people who have fewer resources socially, fewer fiscal resources, and have less employability," he says.
(12) Its outcome document called on the international community to increase assistance to developing countries without fiscal resources to tackle the crisis while fulfilling existing commitments.
More similar words:
physical resources,
mineral resources,
natural resources,
financial resources,
critical resource,
oil resources,
capital resource,
natural resource,
material resource,
land resources,
ocean resources,
labor resources,
human resources,
resource sharing,
energy resources,
available resources,
conservation of resources,
resource,
mobile sources,
sources of funds,
resourceful,
resource tax,
renewable sources of energy,
resource file,
human resource,
inner resource,
common resource,
resourcefully,
hardware resource,
computer resource.