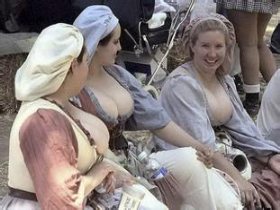 Random good picture Not show
1 The first wave was composed of 183 planes: level bombers, dive bombers, torpedo planes, and fighters.
2 Thomas Ferguson was deployed with the first wave as the signals officer for the Division.
3 At 6:00 the first wave of bombers were sent out from the carrier.
4 Try 2003 for the first wave of legislation and 2006 for the final pieces to slot into place.
5 Also, by the time the first wave of baddies hit the screen, your time's half over!!!
6 The first wave is an absolute monster which dumps a huge slab of water into the boat.
7 The first wave of marchers crested the hill.
8 I heard the first wave of the rising tide.
9 The first wave consisted of Lebanese and Syrian,(www.Sentencedict.com) and some Egyptian immigrants.
10 Cody: Ok so as as there was the first wave, right ? There was the first surfer.
11 The first wave turbine began operating in 1965, for an illuminated buoy in Osaka Bay.
12 Htan Dah's parents were among the first wave of Karen to flee the wrath of the Burmese army.
13 The first wave of purchases was to arbitrage the difference between spot and futures prices.
14 In one town, however, second wave fundholders had been told to fend for themselves by those in the first wave.
15 This had forced general managers of the second wave into the reactive mould characteristic of their predecessors in the first wave.
16 They hadn't lobbed five minutes' worth of projectiles into the forest when the first wave of Inorganics had appeared-Hellcats, galloping across Garuda's tundra and heading straight for the ridge.
17 Already over Dutch soil began the antiaircraft fire and shortly afterwards at 06:20 hours the planes carrying the first wave dive to land on the airfield's soft ground.
18 He says the scene resembles California's Silicon Valley 15 years ago, when the first wave of entrepreneurs paved the way for the new wave of dot-com era entrepreneurs.
19 Chances are the stealth bomber would be in the first wave of attack.
20 Millions of people in the United States have had swine flu, known as H1N1, either in the first wave in the spring or the current wave.
More similar words:
first water,
blast wave,
first-come-first-serve,
first-come-first-served,
first world war,
first in first out,
the worst way,
in the worst way,
first,
heat wave,
short wave,
shortwave,
at first,
first off,
firstly,
direct wave,
first-aid,
firsthand,
first-hand,
first aid,
incident wave,
current wave,
first term,
first pass,
first page,
first line,
first-line,
firstname,
first-born,
first-time.