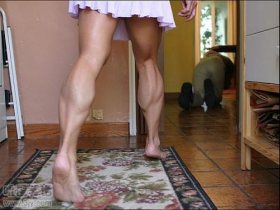 Random good picture Not show
(1) The first quality that is needed is audacity.
(2) The goods are of first quality.
(3) "First quality, paramount credit standing"is our companys tenet.
(4) Our middle finger is the first quality, good quality and safety can be guaranteed.
(5) The storekeeper warranted the goods as of the first quality.
(6) Unity is the first quality of an effective sentence. A unified sentence expresses a single complete thought.
(7) We can assure our products are always the first quality.
(8) So that 's the first quality of the people I admire.
(9) The first quality requested by the masters to those that aspire to The Path is discernment .
(10) We produce and export first quality shark fin from Atlantic Sea (Mexico).
(11) Fixing on the service tenet of " First quality, uppermost customers" and enterprise belief "keep credit, stand public praise " we supply the excellent service for customers.
(12) Evidently he had the first quality of an angler, which is not to measure the pleasure by the catch.
(13) The first quality(Sentencedict.com), user - friendly Auto is more than the total product line features.
(14) I'll remember the Hergesheimers, with whom I stayed for six months in Munich, people of the first quality.
(15) As we know, academic achievement is the essential and the first quality of the top student.
(16) Supplier represents and warrantee that the supplied merchandise are of first quality and without any defects either in materials or workmanship.
(17) Newer and better are our policy and commitment, the first quality and the highest service are our target and unremitting pursuance.
(18) Code review may detect errors; if not, you can have some peace of mind that your code has passed the first quality hurdle.
More similar words:
first quarter,
print quality,
consistent quality,
quality,
equality,
first-come-first-serve,
first-come-first-served,
low quality,
inequality,
top-quality,
first in first out,
fine quality,
high quality,
quality test,
prime quality,
image quality,
quality ratio,
sound quality,
quality level,
quality index,
quality rating,
quality factor,
superior quality,
quality of life,
design quality,
quality control,
software quality,
quality standard,
standard quality,
quality standards.