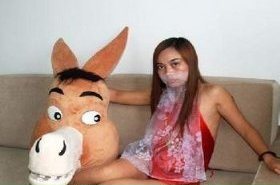 Random good picture Not show
1. She had sinned so much, could she ever find salvation?
2. Neither the elite workers nor anyone else will find salvation in the new technology of the information age.
3. In the 1980s, we thought we'd found salvation to our problems in artificial intelligence and expert systems.
4. Will I find salvation in the arms of love?
5. Yet the probability is low that anyone who earns his or her living mainly from work can find salvation in stocks.
6. In the heart before, and then evil people will find salvation conscience.
7. It is difficult to know wherein Mr Ritchie hoped to find salvation for his country.
8. Sometimes God's love moves us to set aside our rights so that others can see Jesus and find salvation for their souls.
9. Far from being born in sin and condemned to find salvation only self-denial, we are basically good and happy beings,[http://sentencedict.com/find salvation.html] and can realize that fact by consciously believing it is true.
10. In the heart is in front, and then the conscience of the evil people will find salvation.
More similar words:
salvation,
salvation army,
find satisfaction in,
solvation,
desolvation,
galvanization,
seasonal variation,
salivation,
indian reservation,
observation station,
salvage,
salvador,
lindsay,
salvaging,
el salvador,
salvadoran,
presentation of information,
salvageable,
dissemination of information,
salvage value,
salvage company,
thomas alva edison,
declaration of independence,
privatisation,
privatization,
ovation,
lavation,
novation,
nervation,
elevation.