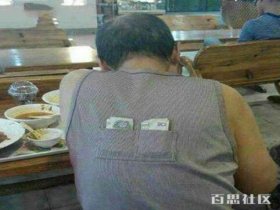 Random good picture Not show
1, The poet's anger finds expression in the last verse of the poem.
2, His talent found expression in plastic arts.
3, Her concern has now found expression in the new environmental protection act.
4, Pre-Columbian ancestor worship finds expression in prayers to the saints.
5, These grievances were to find expression in the strike wave that occurred once economic conditions improved.
6, The great cultural diversion of the country, and the conflicts which this gave rise to, found expression in popular song.
7, When it finds expression in atheism then we have religion there also, for Truth is the atheism of the atheist.
8, This would find expression in a written document or documents.
9, This freedom did not necessarily find expression in forms which were in conflict with the ruling patrician elite.
10, The awareness which finds expression in doctrines is not something purely private and individual.
11, Their hurt found expression in the person of the secretary's wife,(http://sentencedict.com/find expression in.html) sitting opposite.
12, The rich emotional equipment might find expression in poetry.
13, Cultural barriers find expression in language, thinking pattern, value system and religious belief.
14, Their own powerful personalities most often find expression in the faces and gestures of others.
15, This truth find expression in noble purpose and courageous action.
16, Meanwhile, the weak points and negative factors in market operation find expression in people's cultural life.
More similar words:
beyond expression,
expressionist,
expressionism,
expressionistic,
indirect expression,
abstract expressionism,
expression,
expressions,
expressional,
expressionless,
path expression,
gene expression,
self-expression,
common expression,
slang expression,
without expression,
give expression to,
facial expression,
lambda expression,
verbal expression,
regular expression,
Boolean expression,
logical expression,
graphic expression,
literal expression,
idiomatic expression,
algebraic expression,
numerical expression,
equivalent expression,
mathematical expression.