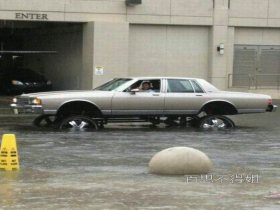 Random good picture Not show
1. Washington financial sanctions on North Korean - linked companies suspected of money - laundering counterfeit U.S. dollars for Pyongyang.
2. The U.S. has intensified its financial sanctions targeting Burmese junta leaders.
3. The second set included new arms and financial sanctions, and the third set added further travel and financial sanctions.
4. Since the unrest began, we have imposed strong financial sanctions on Asad and dozens of his cronies.
5. They also called for financial sanctions and curbs on Palestinian construction in areas of the West Bank controlled by Israel.
6. Tighter financial sanctions could further deprive North Korea of already scarce hard currency.
7. But there is little appetite in the EU for financial sanctions.
8. Still, after years of fruitless diplomatic engagement with the Islamic Republic over its nuclear ambitions,[sentencedict.com/financial sanctions.html] targeted financial sanctions and divestment offer a road not yet traveled.
9. On Monday, Pyongyang belittled as "utterly brigandish logic" the U. S. position that the financial sanctions have no relationship to the nuclear talks.
10. North Korea has also long demanded that the US financial sanctions be lifted.
11. "It's time for the world to impose a UN arms embargo and financial sanctions, to hurt Burma's leaders until they make real changes," said Adams.
12. Last month, it pushed adoption of a Security Council resolution that imposed a range of diplomatic, military and financial sanctions on Pyongyang.
13. The secretary said the United States has imposed travel restrictions and financial sanctions on Qadhafi, his family and senior Libyan officials.
14. But the release of the report is expected to buttress efforts by the U.S and European countries to impose new financial sanctions on Iran.
15. Clinton said the Obama administration is committed to increasing the pressure on Syria, including through additional financial sanctions.
16. The Obama administration is now working with allies to reimpose economic and financial sanctions that a few years ago were very successful in squeezing the North Korean regime.
More similar words:
financial situation,
financial implications,
legal sanction,
financial position,
financial support,
financial system,
financial condition,
financial standing,
financial service,
financial evaluation,
financial obligation,
financial information,
financial strength,
financial services,
financial contribution,
financial institution,
financial secretary,
financial structure,
financial statement,
financial organization,
financial ratio,
financial statements,
financial settlement,
financial administration,
financial,
financial decision,
financially,
nonfinancial,
financial loss,
financial aid.