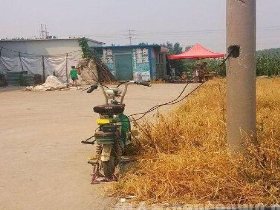 Random good picture Not show
(1) President Barack Obama must approve the final budget.
(2) So whatever cost-cutting measures are enacted in the final budget bill will have roughly double the effect.
(3) The price of Mr. Bush's final budget, which of course includes the stimulus package, may well be paid in far higher taxes " under the new president next year."
(4) The Labour government in Britain delivered its final budget before an election, which will probably take place on May 6th. Sentencedict.com
(5) This week, President Bush sent Congress the final budget of his presidency.
(6) Brown's final budget. The government cannot afford more vote—pleasing handouts.
(7) His only promise to the Democrats, he says, was to support the final budget proposal that emerged from the committee.
(8) Three months after the end of the financial year, the Final Budget Outcome documents are tabled in Parliament.
(9) David Riley, Fitch's main analyst for the United States, said the decision will take into account a final budget agreement in Washington to reduce the country's deficit in the medium- to long-term.
(10) I was aiming to get the rest of our contribution in the final budget agreement.
More similar words:
financial budget,
national budget,
annual budget,
capital budget,
capital budgeting,
overall budget,
final judgment,
final balance,
budge,
budget,
budget cut,
budgeter,
budget for,
budgeting,
budget gap,
budget law,
budgetary,
budget cost,
low-budget,
cash budget,
budget year,
budget plan,
sales budget,
budgerigar,
state budget,
budget speech,
master budget,
budget system,
budget control,
budgeted cost.