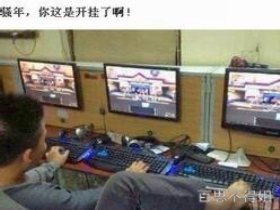 Random good picture Not show
1. On February 22, Dawson and the others cracked the whip and the vote poured out.
2. Since February 22, passengers buying a cheap day return have been able to get a second ticket for £1.
3. A . He was born on February 22, 1732.
4. Applications are due on February 22.
5. February 22,(sentencedict .com)1999 Air France official listing of shares.
6. Registration deadline is on February 22 , 2009. Please turn in the form to the class teacher.
7. In February 22 issue, Business Weekly carried an article titled China , what's going wrong?
8. February 22 - 29, expected, the domestic price of high - pressure boiler tubes 7 th consecutive weeks.
9. The February 22 birthday of George Washington, military leader of the American Revolution and first president of the United States, has been a legal holiday since 1885.
10. George Washington was born February 22, 1732, on a farm near Fredericksburg, Virginia.
11. On February 22, 2005, Vice President Zeng Qinghong held consultations with visiting President of the Republic of Serbia Boris Tadic of Serbia and Montenegro in the Great Hall of the People.
12. Farewell ceremony for migrant workers train at the station square on February 22 nd.
13. Promulgated by the State Council and effective as of, February 22 1999.
14. The 81 st Academy Awards will be held on February 22.
15. February 21 each year. Apart from the United States, Utah (the state scheduled for February 22 in Washington birthday) in the 49 states outside the Day commemorating George Washington's birthday.
More similar words:
february,
february 14,
mid-february,
february revolution,
january 20,
febrile,
afebrile,
febrifuge,
antifebrile,
cerebrum,
wire brush,
sagebrush,
creme brulee,
bristle brush,
bear the brunt of,
square bracket,
estuary,
actuary,
january,
ossuary,
january 1,
statuary,
obituary,
mortuary,
january 19,
reliquary,
sanctuary,
residuary,
electuary,
sumptuary.