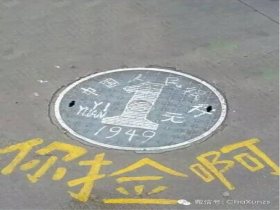 Random good picture Not show
1. He did sign a farm bill passed by Congress.
2. The House has not yet considered the farm bill where a bipartisan group of lawmakers led by Rep.
3. He has a farm bill amendment ready that would phase out the peanut program over six years.
4. Clinton already has vetoed one farm bill contained in omnibus balanced-budget legislation.
5. First, I signed the new farm bill.
6. Obama, sad to say, failed the farm bill test.
7. A farm bill is now going through America's Congress.
8. The measure is included in a new multiyear farm bill Congress is still debating.
9. The House Agriculture Committee held its third farm bill field hearings last week in Nebraska.
10. Schafer said, under a newly approved farm bill, officials plan to spend $600 million over the next five years to develop and implement new energy technologies, including biofuel crops.
11. "The U.S. farm bill and the recently announced accord to maintain E.U. spending on farm subsidies until 2013 have complicated agricultural talks," says Dadush.
12. The current farm bill expires at the end of the 2007 crop year.
13. There is no justification for the Farm Bill in terms of social welfare.
14. Supporters argue that the peanut program has been reformed under the Senate farm bill and the proposed House legislation.
15. The action occurred as the Senate voted 64-32 for a seven-year farm bill which would replace fixed-level crop subsidies with declining payments.
16. Hurt himself with Iowa farmers by missing a key vote on the federal farm bill.
17. The vote came on an amendment to a sweeping farm bill aimed at weaning farmers from federal subsidies.
18. However, he said crunch time has come to get a farm bill enacted into law.
19. They also want to require that those amendments be germane to the underlying farm bill.
20. Already, the enormous subsidies that are allowed in this year's farm bill suggest that the United States is backsliding from its goal of freer farm trade.
20. Wish you can benefit from our online sentence dictionary and make progress every day!
21. The proposal unveiled by Agriculture Secretary Mike Johanns was the administration's opening move in what will be a lengthy tug of war with Congress over a new multi-year farm bill.
22. He opposed a recent move by Republicans to help Democrats override a Bush veto of a $289 billion farm bill that McCain and the president denounced as excessive.
23. Rows about farm trade could be aggravated by next year's American farm bill.
24. Authority to purchase up to 25 percent of food aid locally is one of the Bush administration's farm bill proposals being debated by Congress.
25. They will have to make up their minds on the farm bill by April 18 th.
26. USDA Secretary Mike Johanns is about the direction the current farm bill being written in Congress.
27. Every year, American tax dollars subsidize billions of dollars for a farm bill that heavily favors commercial agribusiness.
28. Below are the payment rate and other financial information about the program as provided by the 2008 farm bill.
29. This issue could become part of the emerging omnibus energy bill rather than part of the new farm bill, due largely to jurisdictional problems.
More similar words:
armband,
arm bone,
arm band,
alarm bell,
warm blood,
farm building,
warm-blooded,
fill the bill,
hillbilly,
umbilical,
umbilicus,
periumbilical,
umbilical cord,
umbilical vein,
umbilical hernia,
hill climbing,
bill,
billet,
billy,
t-bill,
armadillo,
billow,
billon,
billed,
biller,
waybill,
pay bill,
tax bill,
billowy,
handbill.