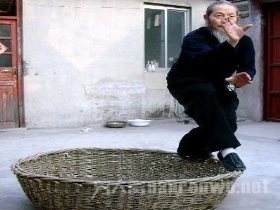 Random good picture Not show
(1) This provides an effective way for aeroengine failure detection.
(2) Together, this discovery and failure detection is often referred to as liveness.
(3) With the function of failure detection and recovery (sentencedict .com), the robustness of the system can be enhanced.
(4) Failure detection for aviation cameras is an important routine maintenance task.
(5) An adaptable heartbeat failure detection method is proposed for high reliable distributed computing system.
(6) This article proposed one kind of new application high voltage electric power metering system electric energy meter current coil divergence steals the electricity failure detection method.
(7) The result prove that wavelet envelope spectrum method is able to detect rolling bearing fault efficiently, and it is a valid methods of incipient failure detection.
(8) Hence, the dissertation studies the experimental system of DC stabilized power supply failure detection.
(9) Integrated with the DB2 pureScale Feature is a cluster services layer that provides failure detection, recovery automation, and a clustered file system.
(10) A cluster services layer is integrated with the DB2 pureScale that provides failure detection, recovery automation, and a clustered file system.
(11) This paper presents a general form of the generalized parity - operators approach to failure detection and isolation.
(12) Simulation result shows that this method can improve the real - time performance of failure detection.
More similar words:
edge detection,
store detective,
detection,
defect detection,
fault detection,
failure,
collision detection,
intrusion detection,
signal detection,
bank failure,
failure rate,
failure mode,
crop failure,
power failure,
heart failure,
renal failure,
police detective,
kidney failure,
engine failure,
private detective,
failure analysis,
business failure,
equipment failure,
acute renal failure,
circulatory failure,
acute kidney failure,
chronic renal failure,
catastrophic failure,
congestive heart failure,
predetermination.