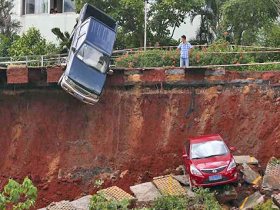 Random good picture Not show
1. It is patently clear that the Blues must sell to buy or consider the possibility of exchange deals.
2. An exchange dealer always quotes two rates:at one of which, he will buy and at the other of which be will sell the foreign currency.
3. This software is the German foreign exchange dealer Fred (Fextrader) provided a completely free software, please rest assured that the use of public health.
4. A exchange dealer said that some temporary stability would be introduced to the market.
5. The bank's foreign exchange dealer can quote a rate for changing traveler's cheque.
6. I hope to be a foreign exchange dealer, fortunately, I was employed by that bank.
7. During the lengthy and boring procedure I never thought that there is an opportunity available for me to apply for Independent Immigration to Canada and to work as a foreign exchange dealer in Canada.
8. Worked for 17 years in financial industry as a foreign exchange dealer.
8. Sentencedict.com try its best to collect and create good sentences.
9. The spot exchange rate is the rate at which a foreign exchange dealer converts on currency into another currency on a particular day.
10. For direct rates then, from the standpoint of the exchange dealer.
11. Have you ever filed a complaint against a Foreign Exchange Dealer, Securities Broker or Commodities Dealer?
More similar words:
pegged exchange rate,
exchanged,
local exchange,
fixed exchange rates,
commercial exchange,
reciprocal exchange,
international exchange,
exchange,
exchanger,
sex change,
exchange rate,
spot exchange,
money exchange,
corn exchange,
exchangeable,
exchange fund,
exchange bank,
exchange risk,
exchange memo,
in exchange for,
floating exchange rate,
stock exchange,
cation exchange,
exchange goods,
exchange value,
exchange blows,
ionic exchange,
heat exchanger,
labour exchange,
barter exchange.