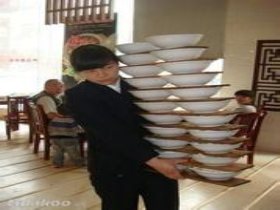 Random good picture Not show
1. She gave an evasive answer.
2. All their questions were met with vague, evasive answers.
3. "That was an evasive answer," Matt said.
4. Give me not this evasive answer.
5. The research object in the present study is the deliberate use of evasive answer in interview conversations.
6. In Arkansas, when asked generally if I had ever used marijuana, I had given an evasive answer, saying I had never broken the drug laws of the United States.
7. What he said was, to the American people, that he did not have sexual relations and I understand you're not going to like this congressman because you will see it as a hair-splitting evasive answer.
8. We say, in France, "answering like a Norman, " which means to give an evasive answer, neither yes nor no.
More similar words:
negative answer,
evasive action,
evasive,
evasively,
evasiveness,
answer,
answerer,
answer up,
answer for,
answering,
in answer to,
answer back,
to answer for,
unanswered,
to answer to,
answerable,
unanswerable,
answer the purpose,
answer to the name of,
answering machine,
invasive,
pervasive,
make a clean sweep of,
noninvasive,
pervasively,
all-pervasive,
invasiveness,
pervasiveness,
unswerving,
evasion.