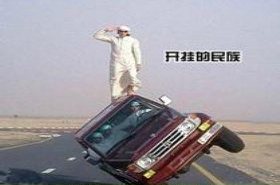 Random good picture Not show
1. People did not feel a strong antagonism for established policy.
2. Griffiths regarded central government leadership in establishing policy objectives as crucial.
3. Joan has also 194 established policies for buying birthday gifts and so forth.
4. The Commissioners are politically appointed and as a collegiate body establish policy priorities separate from those of the Council.
5. As the established policy in liquor-making industry in China, "four transitions" had close relationship with the development of four drink types.
6. Julia and simply carried on this well established policy and even enhanced it further.
7. Ok, Our established policy is to develop good relations with all the countries based on the Five Principles of Peaceful Coexistence.
7. Sentencedict.com try its best to collect and create good sentences.
8. To develop the market quickly is an established policy of the development of the national economics.
9. Need to deeply review is the United States established policy.
10. Under the established policy environment, it is the peasants that know clearly how to increase their income instead of others.
11. Wen pointed out that to consolidate and develop the China-Thailand good-neighborly friendship and cooperation is an established policy of the Chinese government.
12. Their task is to force the pace of development in their particular sector and ensure compliance with established policy.
13. We have manifested on many occasions that it is our established policy of implementing a managed floating RMB exchange rate regime.
More similar words:
established practices,
established,
unestablished,
well established,
self-established,
established church,
established connection,
establish,
reestablish,
re-establish,
establishment,
reestablishing,
establishment of,
re-establishment,
reestablishment,
disestablishment,
antiestablishment,
establish a business,
Acceptable Use Policy,
sound policy,
public policy,
dividend policy,
police constable,
spit and polish,
polished,
unpolished,
interest policy,
royal canadian mounted police,
unpolished rice,
police state.