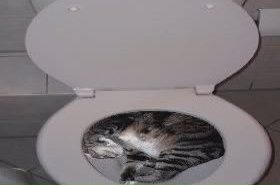 Random good picture Not show
1. All the women were choosed epidural anaesthesia 1.5% lidocaine.
2. Objective: To study the effects of epidural anaesthesia, general anaesthesia and combined anaesthesia on cardiovascular reaction during biliary tract surgery.
3. Objective To observe the effects of epidural anaesthesia (EA) and general anaesthesia (GA) on the changes of plasma epinephrine (E) and norepinephrine (NE) during laparoscopic cholecystectomy (LC).
4. Objective To investigate continuous epidural anaesthesia between 10 and 11 thoracic vertebra in the appendix operation.
5. Objective To discuss the proper sedative and anterograde amnesia dosage of midazolam in epidural anaesthesia during lower abdominal and lower limb operation.
6. Conclusion The effect of analgesia is the best when fentanyl and epidural anaesthesia are used at the same time under general anaesthesia combined with epidural anaesthesia.
7. Aim To investigate the clinical use of 0.5% ropivacaine of combined epidural anaesthesia in the anus intestine disease operation.
8. Objective:To explore the clinical effect of different administration juncture of pethidine and droperidol mixture during epidural anaesthesia of laparoscopic surgery.
9. OBJECTIVE To investigate efficacy of sufentanil combined with 0.75% ropivacaine in epidural anaesthesia.
10. To evaluate safety and efficacy of administration schedule of continuous epidural infusion of lidocaine carbonate in patients during epidural anaesthesia by clinical study.
11. Objective:To evaluate the efficacy and safety of 1% ropivacaine versus 0.75% bupivacaine in combination with epidural anaesthesia (CSEA) for cesarean section.
12. Objective To investigate efficacy of tramadol addition to ropivacaine 0.75 % epidural anaesthesia for Caesarean section.
More similar words:
epidural anesthesia,
general anaesthesia,
local anaesthesia,
anaesthesia,
general anaesthetic,
synaesthesia,
general anesthesia,
anaesthesiology,
local anaesthetic,
epidural,
local anesthesia,
aesthesia,
spinal anesthesia,
topical anesthesia,
regional anesthesia,
paraesthesia,
anaesthetic,
anaesthetize,
anaesthetise,
anaesthetist,
inhalation anesthesia,
anaesthetised,
anaesthetized,
aesthesis,
anaesthetic agent,
esthesia,
paresthesia,
anesthesia,
synesthesia,
block anesthesia.