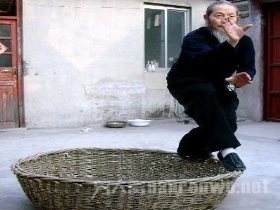 Random good picture Not show
1. Man's brain may be compared to an electric battery.
2. Its electric battery can provide you with anywhere between 4 and 10 hours of power, depending on your cruising speed.
3. The electric battery based on boiled potatoes could provide a cheap source of electricity in the developing world, according to the technology transfer company of the Hebrew University of Jerusalem.
4. The Chevrolet Volt is leading the field in electric battery powered cars.
5. The Chevrolet Volt is leading the field in electric battery powered cars. Pelosi inspected the four-seat vehicle that touts a 64-kilometer range without using its gasoline engine.
6. An electric battery was discovered in a rock carbon dated approximately 500,000 years ago.
7. It contains a motor, a gear box, a power electric battery and electrically-controlled clutch.
8. It helps generate publicity for some models, like the newly-redesigned Ford Focus, and it helps promote new technology, like the electric battery in the Chevrolet Volt.
9. The battery model with the internal dissipation is used to analyze the performance characteristics of an electric battery at the maximum work output.
10. And the device contains a central controller, which connects with and controls the electrically-controlled clutch, the power electric battery and said two generator controllers.
11. It only takes 30 minutes to refill the gas bottles where is can take over 3 hours to recharge an electric battery and a battery can weight twice as much as the hydrogen system.
12. China is outpacing the Western world in terms of both electric battery manufacturing and deployment, due to a straight-forward policy and an enormous demand for technology.
12. Sentencedict.com try its best to collect and build good sentences.
13. There are around 11 schools, including Guangzhou Rubber Factory, Guangzhou zinc tablets plants, Guangzhou, at the electric battery factory, and environmental pollution is serious.
14. These electric buses are the first in Beijing to use an advanced lithium ion electric battery, which enjoy a higher energy density, comparatively smaller cubage and longer span for repetitive use.
More similar words:
electric bell,
electric bill,
electric burn,
electric blanket,
electronic balance,
electric meter,
electric heater,
electric typewriter,
electric,
triboelectric,
electrics,
electrical,
dielectric,
electric arc,
electric eel,
myoelectric,
electric fan,
isoelectric,
electric eye,
electrically,
electrician,
electric car,
electricity,
electric outlet,
pyroelectric,
electric iron,
electric cord,
electric fire,
thermoelectric,
electric cell.