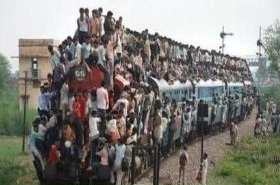 Random good picture Not show
1. We have slashed soot and dust emissions by nearly 90 percent.
2. The causes of concentration over-standard of dust emission are analyzed and counter measures to improve dust collection efficiency are put forward in this article .
3. The flue dust emission concentration from heavy rated capacity boilers was high when different low rated capacity boilers worked under the similar load.
4. Under the action of continental ices, the dust emission during the last glacial maximum (LGM) has increased 2 folds as large as present day.
5. For the whole East Asian region, the dust emission has been increased while the column burden has been decreased.
6. Dust emission of Refining Works of Yunxi Group has becomes one of the main sources of heavy metals.
7. The dust emission much influenced by thaw time of soil[http://sentencedict.com/dust emission.html], soil wetness and the thaw period and depth of frozen soil.
8. Simulation of dust emission flux is very fundamental for evaluating climatic effects of dust aerosols and controlling desertification process and dust storm.
9. It provided the motivation for controlling smoke and dust emission from industrial plant.
10. Dust emission inventory of few open source can be evaluated now.
11. For vertical cement kiln plants, whether the dust emission reaches the standard or not may be an existence-determining problem.
12. The relationship between dust emission rate and frictional velocity was analyzed too.
13. The characteristics of turbulence and dust transport, as well as the dust emission conditions were investigated.
14. A numerical-prediction-centered integral forecasting system that uses satellite observation and GPS as basic information background is presented, with dust emission model.
15. It has good dust control and management system coupling, the product can help you control through various processing steps dust emission, transport and storage.
16. The characteristics of turbulence and dust transport, as well dust emission conditions were investigated.
17. The data showed that excess air factor, concentration and quantity of flue dust emission increased with the load reduction of boilers.
18. The low dust collecting efficiency of ESP system of clinker kiln results in that dust emission concentration exceeds permissible standard.
19. Good dust collecting system is set for cement packing to guarantee dust emission standard.
More similar words:
commission system,
transmission system,
emission,
demission,
remission,
in remission,
reconnaissance mission,
emission rate,
trade mission,
thermionic emission,
photoemission,
suicide mission,
emission current,
emission spectrum,
nocturnal emission,
positron emission tomography,
television transmission,
mission,
mission impossible,
missioner,
omission,
commission,
submission,
admission,
permission,
dismission,
missionary,
in commission,
commissioned,
commissioner.