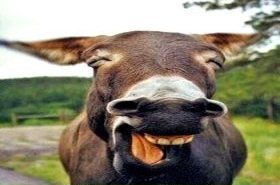 Random good picture Not show
1. The drill instructor was court-martialed for having sex with a trainee.
2. I believed the drill instructor was hard core, nose to the grindstone, always screaming and shouting.
3. Back in our barracks, the drill instructor told us to put on our uniforms and fall out in front of the building.
4. Then the others reminded him that the drill instructor would return shortly, and it was his fear of the drill instructor's arrival that finally calmed him down.
5. I was a drill instructor at a boot camp back then. I applied for it because I thought it would be an easier job but it wasn't really.
6. He would cock his head and peer into my eyes the way Marine Drill Instructors check rifle actions for lint.
7. This voice goes off in my head , like a drill instructor.
8. He relates that his years in military service as a drill instructor has helped shaped him and he became more independent and wiser from it.
9. He had a reputation of being an ornery SOB and the epitome of the loud, aggressive drill instructor, but each and every one of his recruits would forever utter his name with respect.
More similar words:
instructor,
constructor,
instruct,
instructed,
instruction,
instructive,
destructor,
instructions,
instructress,
instructional,
instructively,
instruction cycle,
macroinstruction,
instruction manual,
operating instructions,
crystalline structure,
drill in,
construct,
drilling,
reconstruct,
deconstruct,
construction industry,
constructing,
constructive,
unstructured,
construction,
drilling rig,
drilling mud,
constructible,
reconstructed.