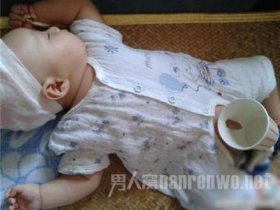 Random good picture Not show
1. Click on the file and drag it across.
2. You must drag it into the desktop.
3. Drag it down the page bit.
4. Wild horses shall not drag it out of me.
4. Sentencedict.com is a online sentence dictionary, on which you can find nice sentences for a large number of words.
5. To remove a button from the table, just drag it out of the DataPilot table.
6. To use a report, simply drag it from the Palette View to the Report Editor.
7. Wild horse would not drag it from the prudent man.
8. And more importantly, drag it out until flare wears off.
9. Shooting Lava - Once volcano is ready, Drag it down to shoot the Lava.
10. The box is too heavy to carry down the slope; we'll have to drag it down.
11. The sack is too heavy to lift-you'll have to drag it.
12. You never tell me how you feel - I always have to drag it out of you.
13. Let's get it over with as soon as possible, rather than drag it out.
14. So officials rigged up a team of oxen to drag it back to the bridge site[sentencedict.com], where it was then reinstalled.
15. I make the wood-making an ongoing project, to be done for fun, and drag it out for weeks.
16. To schedule an event, click on one of the icons and drag it to the schedule.
17. It was too heavy for her to carry, and she could see no better way than to tie the end of her shawl to it and drag it behind her like a go-cart.
18. Just as the financial bubble lifted the economy, so the credit contraction will drag it down.
19. If data labels overlap, click a data label and drag it to an empty area.
20. They do not have helmets, every two hours of hard work, can be half the size of the coal car filled coffin, and then drag it to crawl rather than exports.
21. Some of the homes are still rather liveable. Hunters and fishermen leave their equipment there in order not to drag it along.
22. As an alternative, you can select a node in your Instance view and simply drag it onto the control.
23. The box is too heary to carry down the dope, we'll have to drag it down.
24. Select Command - Button from the palette (Figure 15) and drag it onto the JSP page (Figure 16).
25. An even easier way to create a control is to select a node in your instance data and drag it onto an empty area in the design canvas.
26. In a nutshell , your environment can either build up your confidence or drag it down.
27. Her coffee is made by a secret process. Wild horses wouldn't drag it out of her.
28. Why don't you hook this pool up to your Ferrari and drag it out of here?
29. Select the Move tool from your tool palette and drag it into your main image.
30. I've used this thermos for many weeks now. Practically every morning I fill it with hot coffee and drag it along with me (love the carabiner).
More similar words:
drag in,
sagitta,
agitate,
sagittal,
agitated,
agitator,
agitprop,
agitation,
agitating,
flagitious,
agitatedly,
sagittarius,
esophagitis,
parasagittal,
oesophagitis,
tragic,
raging,
foraging,
fragile,
tragical,
the tragic,
drag,
fragility,
tragicomic,
tragically,
averaging,
leveraging,
asparagine,
farraginous,
suffragist.