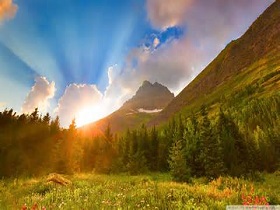 Random good picture Not show
1. What is the maximum draft allowed at discharging port?
2. One of the reasons to invoice at discharging port based on real and contracted quantity and quality.
3. Normal working hours at Discharging Port shall mean from 0 (zero) to 24 (twenty-four) o' clock, including Saturdays, Sundays and holidays.
4. And our main discharging port is Rizhao port which is one of the ten top ports in China and now it has become a distributing centre of major bulks .
5. CIQ certificate of quality and weight issued discharging port shall form the basis for final invoice.
6. Shipping agent at discharging port to be nominated by the Buyer.
7. CIQ certificate of quality and weight issued at discharging port shall form the basis for final invoice.
8. Inspection certificates issued by CIQ at the discharging port shall be deemed as final.
9. Time lost due to waiting for berth available at Discharging Port , in case the laytime commences[sentencedict .com], shall be counted as the laytime.
10. Bills of Lading must specify the name of loading port and discharging port.
11. Buyer guarantees one safe berth, one safe port at the discharging port in China.
12. The property and risk on the product shall pass to Buyer as the product passes Vessel's first (1st) permanent hase connection at discharging port.
13. The machine unit is made up of charging bucket, stepped gear, pulverizing knife, gear ring, pulverizing motor, discharging port, fan blade, aggregating box, dust collection box, etc.
14. However, no cargo shall be released to the Buyer without presentation of original Bill of Lading at discharging port.
15. The Commodity sold under this Contract shall be discharged at the Discharging Port.
More similar words:
discharging,
port of discharge,
vaginal discharge,
discharge,
discharged,
discharger,
discharge of,
charging,
undischarged,
discharge pipe,
discharge from,
overdischarge,
dishonorable discharge,
supercharging,
fee charging,
static discharge,
corona discharge,
discharge current,
gas discharge lamp,
honorable discharge,
electric discharge,
electrical discharge,
electrostatic discharge,
loading port,
staging post,
bargaining power,
excess charge,
purchasing power,
marginal distribution,
operating margin.