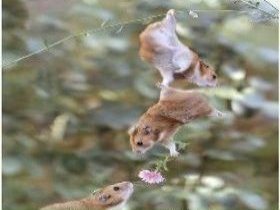 Random good picture Not show
1. There are two recently developed areas which are perfect for lesser mortals.
2. The developed area exchange, promotes the city border to be friendly and so on the vital significance.
3. The enterprise lies on developed area of the Yangtse Rivedr delta - Jinjiang city, Jiangsu province.
4. The paper takes Yangshe area and the new developed area of ZhangJiaGang city as the examples.
5. And must to the economical developed area financial organ, let loose the rate control in advance.
6. Hunan province is a less developed area and its industrialization and urbanization level is low.
6. Sentencedict.com try its best to collect and build good sentences.
7. In some developed area, new attempts are to be mede to integrate the new Rural Cooperative Medical Scheme and the Urban residents health insurance together.
8. These impacts behave particularly conspicuous in the developed area of our country.
9. At last, the development model to the rural credit - cooperation office in economic low - developed area is studied.
10. Park planning area is 6 square kilometers, including 1 square kilometer of developed area.
11. The Yangtze River Delta, the destination of the pipeline, is the most developed area in China.
12. According to the theory polar , increase polar occurs firstly in the developed area.
13. From the window on one side, you can see the view of the heavily developed area.
14. Penitrate is located in Jiangyin , Wuxi the economically developed area known as the Yangtze River Delta.
15. Fifth chapter is suggestion and countermeasure which develops to the Binhai newly developed area industry cluster.
16. In this chapter final, will propose the future Binhai newly developed area industry cluster development direction.
17. The behavioral problems of preschool children have become a public hygeian problem which extremely needs to be solved in economical developed area.
18. County economy level being outstanding being Middle West less developed area low embodies.
More similar words:
developed,
undeveloped,
overdeveloped,
under-developed,
underdeveloped,
highly-developed,
developed countries,
least developed country,
less developed countries,
underdeveloped countries,
developer,
develop,
redevelop,
enveloped,
developing,
developable,
development,
overdevelop,
redevelopment,
developmental,
non-development,
development tool,
developmentally,
land development,
development aid,
development cost,
development bank,
overdevelopment,
developing world,
development time.