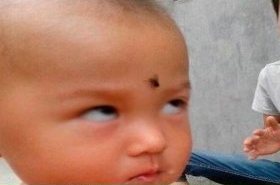 Random good picture Not show
1. Also, if the deceased person leaves any estate, the local authority will claim its expenses from the legal personal representative.
2. The property of a deceased person should remain in the gens.
3. The assets of a deceased person against which a surviving spouse may claim an interest.
4. The deceased person is my eye!
5. The restless spirit of a deceased person, a poltergeist is a ghost that is heard and felt rather than seen.
6. A watch over the body of a deceased person before burial [sentencedict.com/deceased person.html], sometimes accompanied by festivity.
7. Embalmers are advised of the protective clothing required both for handling the chemicals and the deceased persons themselves.
8. The Administration of Estates Act 1925 has provided a uniform method for the administration of all the property of a deceased person.
9. A poem or song composed especially a lament for a deceased person.
10. A plan with a lack of money and uses meant a standstill, but the outside of the star-shaped building is now like a memory of a deceased person.
11. The Ming Dynasty soul dream biggest characteristic is, not only here soul has soul of the deceased person, but also has soul of the live person, moreover quantity not under dead soul.
12. A poem or song composed especially as a lament for a deceased person.
13. A woman dies for release souls from purgatory husband, but sent silver deal is insufficient, bonze reads aloud let the soul of a deceased person arrive Oriental classics demit.
More similar words:
deceased,
married person,
learned person,
retired person,
uneducated person,
displaced person,
decease,
unemployed person,
inexperienced person,
self-employed person,
qualified personnel,
predecease,
old person,
bad person,
dead person,
good person,
third person,
blind person,
stupid person,
second person,
decreased,
personalised,
person-to-person,
cease,
personal matters,
cease from,
ceaseless,
cease-fire,
ceasefire,
person.