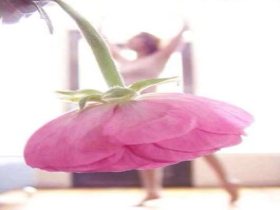 Random good picture Not show
(1) Loans would only incur future debt obligations, thereby hindering growth.
(2) Debt obligations were traditionally passed from father to son.
(3) Queasy about collateralised debt obligations?
(4) Saad Group defaulted on some of its debt obligations earlier this year. Sentencedict.com
(5) These securities collateralized debt obligations , are thinly traded investments that include pools of loans.
(6) Derivatives known as collateralised debt obligations ( CDOs ) are a clever way to satisfy every taste.
(7) Sub - prime mortgages and collateralized debt obligations belong to the past.
(8) An improvement in leverage suggested an improvement in long-term solvency , while an improvement in liquidity was a good signal about the firm's ability to service current debt obligations.
(9) Ambac said it agreed to pay $2.6 billion in cash and $2 billion in new surplus notes to several counterparties on collateralized debt obligations based on asset-backed securities.
(10) The liquidity of a business is defined as its ability ot meet maturing debt obligations.
(11) In 1998, the government guaranteed almost the same rate of return through short-term debt obligations.
(12) During the current crisis, OTC derivatives such as collateralised - debt obligations have once again created big problems.
(13) The liquidity ratios measure an organization's ability to meet its current debt obligations.
(14) In the process, they used overly complex instruments like collateralized debt obligations.
(15) A CDO essentially places cash payments from multiple mortgages or other debt obligations into a single pool, from which the cash is allocated to specific securities in a priority sequence.
(16) Its debt is sovereign and the government remains 100 per cent committed sovereign debt obligations.
(17) Can African countries grow fast enough to meet existing debt obligations and maintain adequate domestic investment?
More similar words:
obligation,
moral obligation,
legal obligation,
financial obligation,
contractual obligation,
general obligation bonds,
debtor nation,
obligate,
obligator,
obligated,
obligatory,
obligatorily,
ligation,
colligation,
tubal ligation,
debtor,
potato blight,
inertial navigation system,
obbligato,
national debt,
navigation condition,
debt cancellation,
avigation,
irrigation,
fumigation,
litigation,
mitigation,
navigation,
castigation,
instigation.