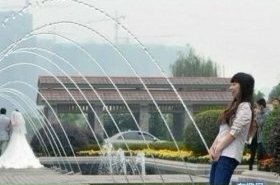 Random good picture Not show
1) My ultimate objective is complete debt cancellation.
2) There are also more specific moral arguments for debt cancellation.
3) Instead, they need debt cancellation,(http://sentencedict.com/debt cancellation.html) better access to the rich markets of the North and an increase in aid.
4) At the turn of the millennium, the debt cancellation campaign, inspired by the Jewish concept of Jubilee, aimed to give the poorest countries a fresh start.
5) We have to get a consensus that debt cancellation doesn't come at IDA's expense or at the expense of other countries.
6) The idea of a generalised debt cancellation is not wholly unknown in modern times.
7) There must be a major government-led initiative for large-scale debt cancellation.
8) The more radical campaigners focus on poverty eradication and debt cancellation.
9) We question simplistic quantitative measures-based on Gross Domestic Product-of which countries are to qualify for debt cancellation.
10) I first met Jeff in 1999 at Harvard University when I was taking a crash course on the subject of debt cancellation.
11) According to Gordon Brown, Britain's finance minister, another 20 countries could qualify for debt cancellation if they meet targets for good governance and corruption-fighting.
12) And I can confirm that the G8 finance ministers have agreed a 100 percent debt cancellation for the heavily-indebted poor countries.
13) Kaberuka appreciated China's preparation for this year's annual meetings and China's role in the poverty relief and debt cancellation.
More similar words:
cancellation,
echo cancellation,
cancellation charges,
debt capital,
appellation,
tessellation,
flagellation,
constellation,
interpellation,
national debt,
debtor nation,
self-flagellation,
debt ceiling,
debt collector,
fellatio,
national labor relations board,
debt ratio,
fractional distillation,
illation,
collation,
installation,
titillation,
oscillation,
vacillation,
distillation,
fibrillation,
instillation,
canceller,
cancelled,
scintillation.