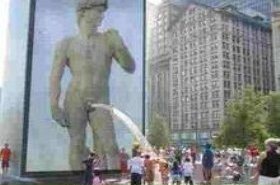 Random good picture Not show
1. Daytona Beach Police started searching for Seay on Dec. 23, 1988, when she was reported missing.
2. Daytona Beach is preparing for the thousands of college students who will arrive for spring break.
3. There are abundant Redfish in Daytona Beach, Titusville and St. John's River.
4. Ormond Beach, located just north of Daytona Beach, is known as the "birthplace of speed."
5. New Smyrna Beach, south of Daytona Beach, has a 13-mile beach that is considered to be one of the state's finest beaches.
6. Port Orange, south of Daytona Beach, has a population of more than 50, 000, living in 150 neighborhoods and spread over 26 miles.
7. DAYTONA BEACH -- Vince Carter isn't showing any gray in the beard he's growing.
8. Flagler Beach, between Daytona Beach and St. Augustine on Florida's east coast, is a small seaside community with beautiful beaches, a boardwalk, and fishing pier.
8. Wish you can benefit from our online sentence dictionary and make progress every day!
9. She moved to Daytona Beach, Florida after high school and became a bikini model.
10. A dog wearing riding goggles is pulled by a motorcycle down Main Street in Daytona Beach Friday afternoon, February 29, 2008, during the start of Bike Week gets off to a roaring start.
11. Probably the most famous NASCAR race is the Daytona 500. It takes place every February in Daytona Beach, Florida.
12. Christian pop group Casting Crowns began as a student worship band in Daytona Beach, FL, in 1999.
13. The shark clamped down his ankle while he was surfing south of the Daytona Beach. He has more stitches than the doctors could count.
14. A city of northeast Florida on the Atlantic Ocean north of Daytona Beach. It was founded as a health resort in 1873. Population, 29,721.
15. Schools including Tulane, Rutgers in New Brunswick, New Jersey, and Embry-Riddle Aeronautical University in Daytona Beach, Florida, pay IDP $2,500 for each enrollment.
16. Kertus Davis climbs out of his car after it catches fire during the NASCAR Nationwide Series Subway Jalapeno 250 at Daytona International Speedway July 3 in Daytona Beach.
17. Plans for eventual missions to an asteroid and to Mars could be decades away. But Daytona Beach, Florida resident Rob Hansen is more optimistic.
18. Riders say one of the highlights of Bike Week is riding down Main Street in Daytona Beach.
More similar words:
dayton,
virginia beach,
day-to-day work,
from day to day,
day-to-day,
beach,
tonka bean,
beachy,
each day,
beached,
beachball,
beach ball,
long beach,
beach house,
on the beach,
beachhead,
beachwear,
teacher's day,
teachers' day,
beachfront,
miami beach,
beach-comber,
beach chair,
beachcomber,
beach towel,
beach erosion,
polytonality,
with each passing day,
lay to,
give way to.