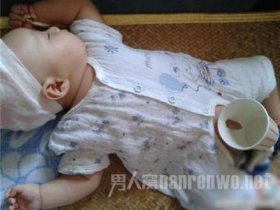 Random good picture Not show
1. He had to dig into savings to pay current debts.
2. The current debt burden will be written off and the organisation liberated from the public finance system.
3. As for the current debt crisis, 'we will come out of it stronger, ' he said.
4. In Spain the problem isn't the current debt load but where it's heading: Spain is saddled with a huge, 9.2% budget deficit.
5. Current debt burdens feel heavier than they did previously, and that's going to continue to impact household consumption and investment.
6. The problem is not just the current debt levels of these nations, because the deficits in all the countries are rising.
7. The world's current debt troubles surfaced first in the private sector, with the 2007 subprime-mortgage crisis.
8. If either of the current debt negotiations fails, we could be about to replay 1931, the global banking collapse that made the Great Depression great.
9. Italy's current debt load is around 1.8 trillion euros, making it the fourth-highest public debtor in the world.
10. An improvement in leverage suggested an improvement in long-term solvency ,[sentencedict.com] while an improvement in liquidity was a good signal about the firm's ability to service current debt obligations.
11. Brokers said that the BRL1.55 level lost support when banks and corporate holders of dollar forwards and futures gave up on holding the dollar given the current debt impasse in the US.
12. The legacy of 9/11 has been costly, in terms of resources as well as in terms of lives—of troops, civilians and contractors. The current debt crisis also traces its antecedents to that day.
13. To be sure, this crisis was never really all about Greece's current debt woes anyway.
14. "One simply cannot build a growth strategy on accumulating more debt, when the capacity to service the current debt is questioned by the markets," Rehn told a Brussels seminar.
15. Even after saddling Good NWS with all of News Corp's current debt (albeit all its cash as well), he sees impressive earnings growth of 30% annually.
16. It also warned in May that if the United States failed to reduce current debt levels once economic growth returned, the top rating could come under pressure.
17. Officials in Dublin are holding talks with European Union and International Monetary Fund representatives to reach a course of action to solve the current debt crisis.
18. The liquidity ratios measure an organization's ability to meet its current debt obligations.
19. Jamie Dimon, chairman of JP Morgan Chase, has warned American investors should be more worried about the risk of default of the state of California than of Greece's current debt woes.
20. In an interview, Caixin asked Lagarde to comment specifically on Europe's current debt woes, the IMF's role in fixing them, and what China can do to help.
21. This paper discover: (1)The sustainable growth rate of a public company is in inverse proportion to asset-debt ratio, but in direct proportion to current debt ratio as well as acid test ration.
22. Analyzes of the debt structure of the publicly traded companies of China in the 1991-2003 period see an increasing trend in the average current debt ratio and total debt ratio after 1997.
23. I suppose one key point to make is that current debt levels are similar in size to those in late 2006 and early 2007, but the asset values supporting those levels in 2006 and 2007 were much higher.
24. But despite popular belief, subprime mortgages with exotic features had little to do with the housing bubble and the current debt overload weighing down U.S. households.
More similar words:
current deposit,
current account deficit,
current,
currently,
non-current,
recurrent,
cocurrent,
occurrent,
concurrent,
air current,
rip current,
current tax,
current feed,
recurrently,
overcurrent,
eddy current,
current time,
phase current,
current loop,
current cost,
current rate,
current file,
dark current,
current income,
current year,
current price,
intercurrent,
current ratio,
concurrently,
current value.