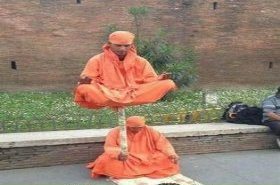 Random good picture Not show
1. We changed the original cross slide track.
2. Floor there is a fixed cross slide.
3. The big one will go on the cross slide and the small one is for the compound slide.
4. For lathes, the X - axis is the cross slide ( or turret ) motion angle to the spindle axis.
5. Vice casting mounting on cross slide to fly cut the side.
6. This effect can arise, for instance, on a machine-tool compound slide, where the top slide is moving in the X direction, while the cross slide is simultaneously moving in the Y direction.
7. The steel plate on top of it is the cross slide ways.
8. In the first two below, I have angled the cross slide to get a conical cut to the brass.
9. During a facing operation, feed is provided by the cross slide, whereas the depth of cut is controlled by the carriage or compound rest.
10. The axial feed is provided by the carriage or the compound rest, either manually or automatically, whereas the depth of cut is controlled by the cross slide.
11. The procedure followed in such cases involves complete disengagement of the cross slide from the carriage(sentencedict.com), which is then guided by the taper-turning attachment.
12. High - precise mechanism such as turnover mechanical hardware and cross slide plate mechanism, etc. , are employed.
13. At last, the main load bearing part including upper knife slide and cross slide is connected by using node coupling technique and is analyzed by FEM.
14. Unusually deep front to back for a small lathe the saddle carried an almost boring-table sized T-slotted cross slide fitted with a "bridge bracket" at the front.
More similar words:
crosslinking,
cross linking,
cross-linking,
cross-linked polymer,
microscope slide,
crossly,
let things slide,
cross street,
cross swords,
cross-shaped,
cross-stitch,
cross-section,
cross section,
cross-legged,
cross-sectional,
cross section area,
cross swords with,
cross-sectional area,
slide,
grossly,
slider,
gross sales,
slide by,
slideway,
gross salary,
downslide,
mudslide,
slide down,
let it slide,
landslide.