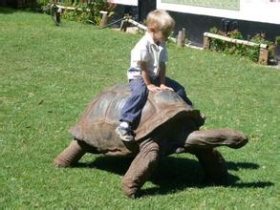 Random good picture Not show
1 The Federal Farm Credit Banks are slated to sell debt.
2 Advancing the work of the credit bank in higher vocational education we must not only realizes its common property but also pay attention to its special property.
3 That is, usually said, "to replace the commercial credit bank credit."
4 Credit Bank Worldwide Launches the newest website to help consumers choose the credit card that is worry free.
5 It is propitious to grasp the general direction of reasonable construction of the "credit bank" system operating framework.
6 In his head was the account number at the Credit Bank of Zurich.
7 Japan protects the interests of the creditors by its main credit bank system and the creditors meet system.
8 In 1997, under circumstance of facing payment difficult, Hainan development band took over 28 other bankrupt credit bank with, it is one diaster after another.
9 Setting up the long-term effective mechanism of the training coupon and "the credit bank", can escort the financial and flexible mechanism of farmer training.
10 The creation of the restrictive clause of the floating charge for the credit bank is a contractual right.
11 For the financial cooperation issue,(www.Sentencedict.com) the key leaders of our city has communicated with the German side at the Beijing Branch of the German KFM credit bank for many times.
12 In the part, an evaluating indicator system is built to analyze the effects of the reformation, and rural credit bank of Yinzhou is taken as an example.
13 Saito Hirofumi, the head of Foreign Exchange Sector in Agriculture Credit Bank in France, said that Greece's deeds actually exposed ethical hazards.
More similar words:
credit balance,
bank credit,
bank credit card,
credit bureau,
secured creditors,
credits,
credit,
accredited investor,
unsecured creditors,
creditor,
on credit,
accredit,
credited,
no credit,
credit side,
tax credits,
credit hour,
credit note,
discredit,
tax credit,
credit line,
credit entry,
credit rate,
credit with,
do credit to,
lose credit,
accredited,
open credit,
credit card,
uncredited.