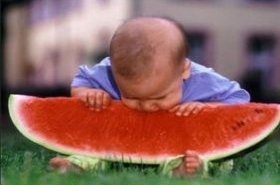 Random good picture Not show
1. Thus, one can think of it as counting machine cycles.
2. The basic principle and method of Bank-note counting machine are introduced. Pressure signal collecting and data processing are studied. It is proved that the method has high veracity and stability.
3. An abacus is also a counting machine, using our brain and our fingers.
4. Digital graphics designment is a new art form in the counting machine age.
5. We wrote this article is intended to localization(of parts)the Japanese NK—3ED paper counting machine and circuit.
6. Methods:The mean corpuscular volume(MCV) of urinary RBC was measured with blood cell auto counting machine. At the same time, the morphology of urinary RBC was observed carefully with microscope.
6. Sentencedict.com is a online sentence dictionary, on which you can find nice sentences for a large number of words.
7. The device may be retrofitted to be installed in an existing money counting machine, and may read serial numbers of currency that passes through the counting machine.
8. Leopard electronic machinery Co. , Ltd. specializes in developing coin sorter, currency sorter, packaging machine , currency counting machine and other kinds of financial machinery.
9. Don't be surprised if, upon handing over several bills, they are run through a counting machine, which nearly every Chinese business seems to have on hand.
10. It is the foundations of numerous researches and development of dealing with utensil of coins, such as sorting machine, counting machine, packer, destroying machine of the coin, etc...
More similar words:
printing machine,
computing machine,
knitting machine,
calculating machine,
washing machine,
weighing machine,
sawing machine,
threshing machine,
boring machine,
adding machine,
sewing machine,
milling machine,
milking machine,
vending machine,
shaping machine,
spinning machine,
answering machine,
milling machinery,
accounting manager,
accounting management,
compound machine,
counting,
machine loading,
accounting entity,
machine learning,
machine building,
recounting,
accounting,
machine,
tax accounting.