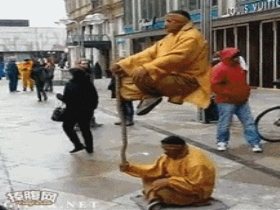 Random good picture Not show
1. Such costs increase as the population size increases.
2. These costs increase with increases in quantity ordered.
3. As more capital is raised, the cost increases at the margin, increasing the marginal cost in increments.
4. It is essential that any proposals should be scientifically justifiable otherwise costs increase and jobs are threatened with no real environmental benefits.
5. Lower rates mean lower borrowing costs, increased spending and growing corporate profits.
6. With so many airlines strapped for cash and with costs increasing, passengers should not expect many more fare-wars.
7. More telling are the precipitous cost increases at state universities, which account for four out of every five college diplomas.
8. Fuel costs increased dramatically during the mid-1970s and have remained high ever since, and this adversely affects many old people.
9. Health care costs increased from £1.9 billion in 2000 to £4 billion in 2001.
10. By analogy, shows the marginal percapita crowding costs, i.e. the amount by which crowding costs increase as the population increases.
11. According to recent statistics, export cost increase of over 70 per cent of the freight.
12. However, because of the labor cost increase, and the restriction of RMB appreciation pressure, the competitiveness of logistics enterprise in our country has gradually weakened.
13. Cut cost increase production efficiency and minimize the rate of non-conforming product.
14. "A faster-than-expected labor cost increase has now become a political imperative, " Mr. Ma said in a report, citing comments from Beijing's leadership about improving social justice.
15. If profit gained is bigger than the transaction cost increase, we can still say the division of labor increase efficiency.
16. However, through the application of good engineering we have minimized the potentially high cost increases.
17. Housing may also be an important component as its relative cost increased in Britain from 1955 to 1975.
18. A spokesman for the airline said that much of the cost increase was caused by tightening of security.
19. This increased yield will reduce still further the net cost increase.
20. Therefore, we have to ask for your help, accept a portion of the cost increase.
21. Please refer to the Resources section for news on the possible MySQL license cost increase.
22. The local optimization management mode results in impeded logistics, cost increase, lack of business and supply chain competitiveness.
23. Prebiopsy desmopressin administration decreases the risk of bleeding and hematoma size in patients undergoing percutaneous kidney biopsy without a cost increase.
24. Only accelerate publishing resource integration can realize scale reduce cost increase the market competitive goal.
25. A very important good news for you guys,(Sentencedict) but to me it is the cost increase again.
26. Our estimate k - 17 reference your 18 th price irreducible as marker cost increase hardly accepted.
27. People's morality has been declined in the market economy, making market transaction cost increase and hindering the sound development of society.
28. The higher calories which the higher power consumption bring out make the chip encapsulation and coolant device's cost increase more, even there are technique restrictions.
29. Solving large, medium and small businesses artificially shortages, production efficiency, low labor and material consumptions cost increase, management and so on many substantive issues.
30. According to the situations of recent years' highway construction development, the pressure of ecosystem protection and construction cost increase, the income of mountainous highway decrease.
More similar words:
increasing cost,
net increase,
increase,
increased,
fare increase,
increase in,
increase by,
on the increase,
wage increase,
price increase,
increase speed,
salary increase,
rate of increase,
natural increase,
pancreas,
incremental cost,
increasing,
increasingly,
crease,
pancreatin,
decrease,
decreased,
costing,
increasing returns,
decrease to,
increasing interest,
on the decrease,
job costing,
cost incurred,
full costing.