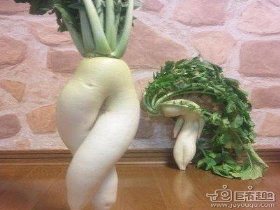 Random good picture Not show
1. These small copper alloy balances had an inverted T-shaped beam supported from its centre by a suspension arm.
2. MOVABLE CONTACT: Copper alloy, gold plate over nickel plate.
3. MOVABLE CONTACT: Beryllium copper alloy, gold over nickel plate.
4. MOVABLE CONTACT: Copper alloy, silver plated.
5. The wrist pin is fitted with a copper alloy bushing for improved sliding characteristics.
6. Super-thick oxide films on copper and copper alloy parts heat-treated at high temperature make it very difficult for chemical polishing of the parts.
7. Mixing with silver brazing alloy, can braze copper, copper alloy and steel, etc.
8. The invention provided one method to produce copper alloy with fine heat resisting and its slab and its intensity wasn't mostly decreased under the heat treatment, such as strain relief anneal.
9. Copper alloy with high conductivity and high strength is widely used for wind mill generator and pulling motor used for electric express locomotive to reach to high power and small in size.
10. The copper alloy material contains copper, zinc, stannum and manganese.
11. A siliconized nonporous layer on copper alloy may be obtained by efficient siliconizing in powder mixtures.
12. What are Coins A coin is a piece of money made out of metal, usually gold, silver or some copper alloy.
13. Tin welding parts and lead-tin alloy die casting, zinc, beryllium bronze, phosphorus copper alloy in electroplating copper with commonly used before also gets to improve adhesion.
14. It is made of high quality low-carbon steel, and sintered and rolled copper alloy as its surface. It has high fatigue strength, lord capacity and impact strength.
15. Each O- Ring has a double envelope, with the inner ring in stainless steel, the external in copper alloy and an Inconel spring.
16. This paper studies the mechanical properties of new anti - wear copper alloy designed optimally.
17. It is made of high quality low-carbon steel, and sintered and rolled copper alloy as its surface. It has high fatigue strength, load capacity and impact strength.
18. The ZSTMB Water - screen Sprinkler Head is an open - type sprinkler. Its materials are copper alloy, with the surface chromium plated .
19. The metal band around the mouth is made of a copper alloy. Apart from its decorative use, it also smoothed the rough, unglazed rim.
20. It is made of high quality low - carbon steeland sintered and rolled copper alloy as its surface.
21. The scientists placed a brass plate - brass is a copper alloy - at the bottom of a fish tank.
22. The results shows that the multipolymer has a little effect to carbon steel and copper alloy, also has good biodegradability.
23. A process and formula for gold imitated coloring of copper and copper alloy by cathodic reduction were advanced in detail.
24. YB type test pressure gauge can woke perfectly in the occasion without corrosion to copper alloy.
24. Sentencedict.com is a online sentence dictionary, on which you can find nice sentences for a large number of words.
25. The test result shows that the black copper is a gold containing(2%) copper alloy, and its surface composition mainly is copper oxide.
26. Shot peening is also improved the stress relaxation ability of copper alloy.
27. The factory has 17 years of experience in non - ferrous metal casting, especially for copper alloy - casting area.
28. Applications:Measurement of media pressure of liquid, steam, gaseous, media which dose not explosion, crystalize freeze and corrode with copper alloY.
29. Gold electrodeposit as top coating of artificial jewelry made of copper and copper alloy tarnished because of copper diffusion to gold top deposit.
30. In the final some advice on how to use well the beryllium copper alloy was suggested.
More similar words:
copperas,
superalloy,
copper,
coppery,
copperware,
copperhead,
copper mine,
copper wire,
copper plate,
coppersmith,
copperplate,
copper color,
copper sulfate,
collateral loan,
alloy,
alloyed,
Lloyd's,
topper,
whopper,
hopper,
popper,
lopper,
coppice,
permalloy,
cropper,
dropper,
popped,
flopper,
topped,
moppet.