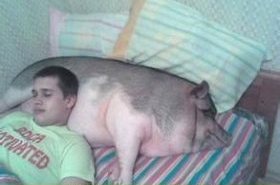 Random good picture Not show
1. To enhance control ability and accuracy, the filter algorithms are adopted by PLC when gathering analog data and implementing the PID algorithm in frequency conversion control.
2. China petroleum enterprise resource control ability still weak, restricted the economic efficiency of enterprises and competitiveness.
3. Objective To investigate the control ability of bromogeramine solution to mixed bacteria and the appropriate concentration in lincomycin fermentation process.
4. ... of fast speed scan and remote - control ability over 50 m distance.
5. Macro - control ability to curb price rises?
6. They had mostly powerful natural control ability to injurious mites in mango tree but less capable in citrus tree.
7. Do 4 have biochemistry a door should control ability to go in by fluctuation?
8. The key reason is the risk control ability is limit.
9. Strong Interpersonal skills and cost control ability.
10. Accelerate development oil natural gas, enhance the adjusting control ability of pair of oil prices.
11. Child psychology plastic, but the automatic control ability is bad.
12. Guangdong leading market control ability.
13. It has Western companies's operation principle and ladder of management, also has very strict quality control and second quality control ability.
14. Entangling roots was allowed indoor to give druids more crowd control ability in instances.
15. SSL VPN's value including many aspects, most main sharpens the access control ability, the security, easy to use and the high investment repayment rate.
16. It is explained that using CRC error detection code in asynchronous mode can enhance the error control ability of communication system.
16. Sentencedict.com is a sentence dictionary, on which you can find nice sentences for a large number of words.
17. The application of the supplementary analysis system is helpful for Shanghai Power Grid to enhance AGC control and frequency control ability under the control performance standard.
18. Have a strong sense of discipline, more Strong financial management and risk control ability.
More similar words:
controllability,
ability to control,
inviolability,
contractual liability,
quality control,
contractibility,
lability,
contingent liability,
salability,
scalability,
quality control system,
availability,
mental ability,
recyclability,
unavailability,
natural ability,
manipulability,
controllable,
polarizability,
physical ability,
bioavailability,
incontrollable,
financial ability,
uncontrollable,
uncontrollably,
control account,
intractability,
conformability,
conceivability,
constructability.